The people spoke and the Colonel listened.
From today, the glorious Tower Burger is back on KFC's menu.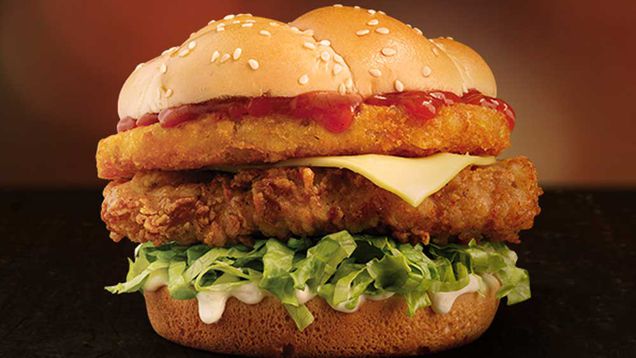 when u see that the tower burger is back on the menu pic.twitter.com/86Tv18wB1J

— Christopher Owen 🦪 (@oysta) June 6, 2023
The Tower Burger is considered to be the most requested item in Australia, so it's return is a dream come true for many.
Since it left our menus, after it's brief 2021 run, KFC has received an overwhelming amount of feedback from fans, leaving the iconic brand no option but to bring the cult favourite burger back.
For those who are unaware of what the Tower Burger is, it truly lives up to its name with an Original Recipe fillet accompanied by tangy tomato sauce, cheese, mayo, fresh lettuce and a hash brown.
And for those who like a bit of spice, KFC offer the option to swap the Original Recipe fillet for a Zinger fillet.
Tower burgers are back at KFC 😍 pic.twitter.com/eT775z7em7

— Milk Boy (@RayRockyDog) June 12, 2023
The fan fave is available now until July 10, so get in quickly.