Vintage and retro clothing has long been popular amongst fashionistas and those wanting to be sustainable in their buying choices, so it's no surprise that kitchenware from the past is also becoming a trend.
Over on eBay, rare and vintage CorningWare dishes once thought of as daggy are being listed for thousands of dollars.
CorningWare is the casserole dish your Nan cooked with. They were first made in 1958 and were especially popular in the 1970s thanks to their durability and timeless designs, with flower and vegetable images on the side.
Listings for these dishes vary, but a lot of them are well over $10,000, right up to $45,000.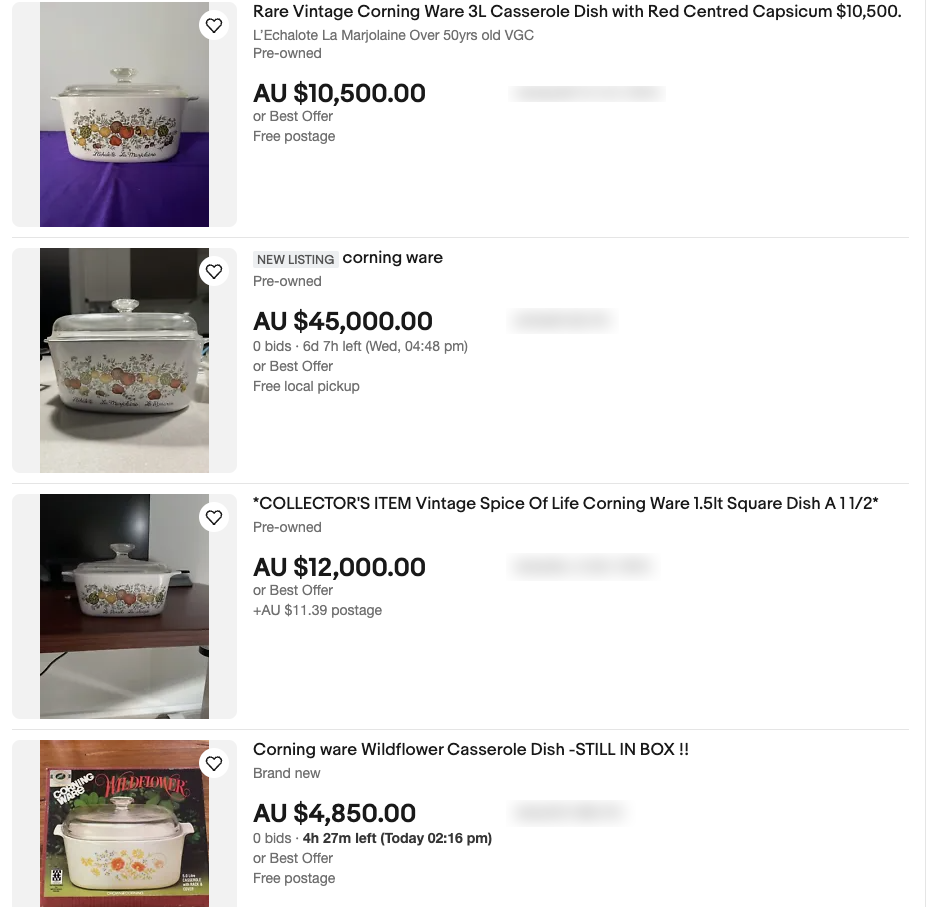 Several listings show a range of prices much lower – though still in the thousands through to hundreds – but it's these rare, vintage ones that people are willing to pay top dollar for.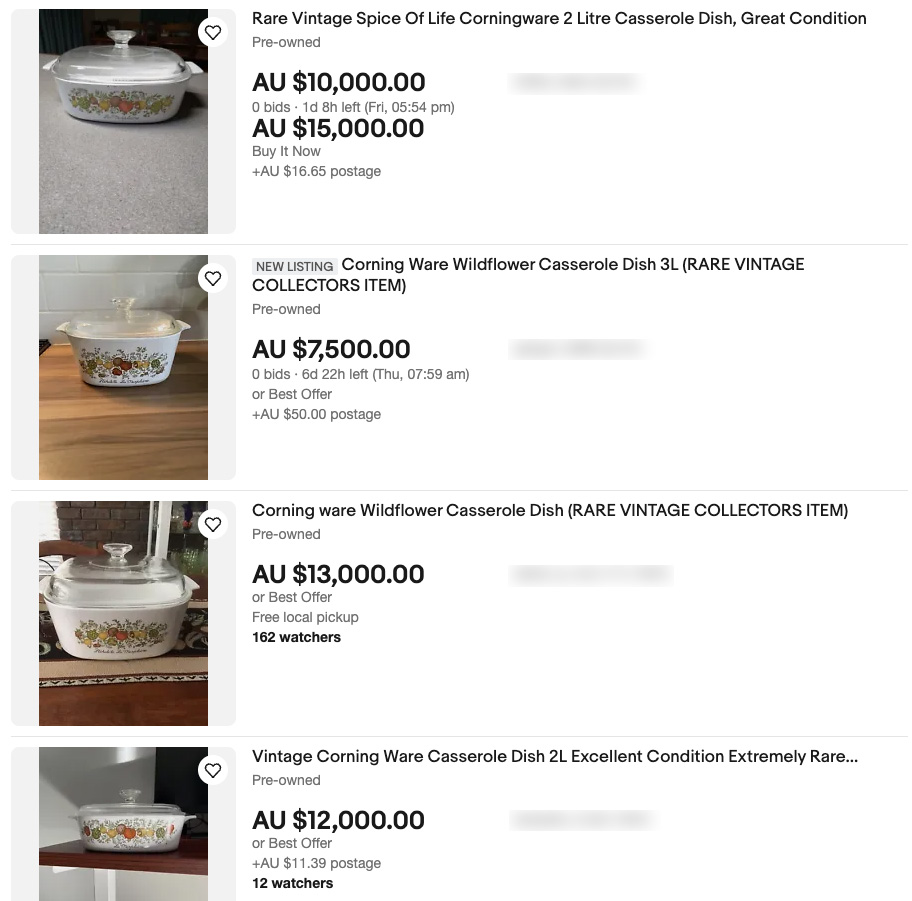 One seller who spoke to 7News found the iconic cookware in her mother's home not being used and has made nearly $10,000 from selling a few pieces so far.
CorningWare dishes are still being made today and you can buy a new one for less than $100. But they're plain white or with modern floral designs, so don't evoke the nostalgia for simpler times that many of us are yearning for.
Brb, just ducking over to Nan's…