During her show at Madison Square Garden in New York over the weekend, Stevie Nicks brought a very special guest onstage.
Following her performance of 'Bella Donna,' Nicks said she had "something very exciting to share with you a few hours before the rest of the world."
In a later post on social media, Nicks admitted she was "very overwhelmed" when toymaker Mattel approached her to create an official Barbie doll in her likeness.
"Thank you Mattel, for working with me to make Stevie Barbie so pretty and so soulful and so real; she means the world to me!"
My Stevie @Barbie has been with me now for several months. When Mattel came to me asking if I would like to have a Barbie made in the "Rumours" cover style I was very overwhelmed. Of course I questioned "would she look like me? Would she have my spirit? Would she have my heart…"… pic.twitter.com/JQXjF7XSMK

— Stevie Nicks (@StevieNicks) October 2, 2023
The Stevie Nicks Barbie is dressed from Fleetwood Mac's Rumours era of the late '70s, complete with velvety wrap bodice, knee-high boots, a draped layered skirt and, of course, a tambourine with ribbons. She also has a full textured fringe and signature smokey eye. The doll also wears a replica of Nicks' witchy golden moon necklace.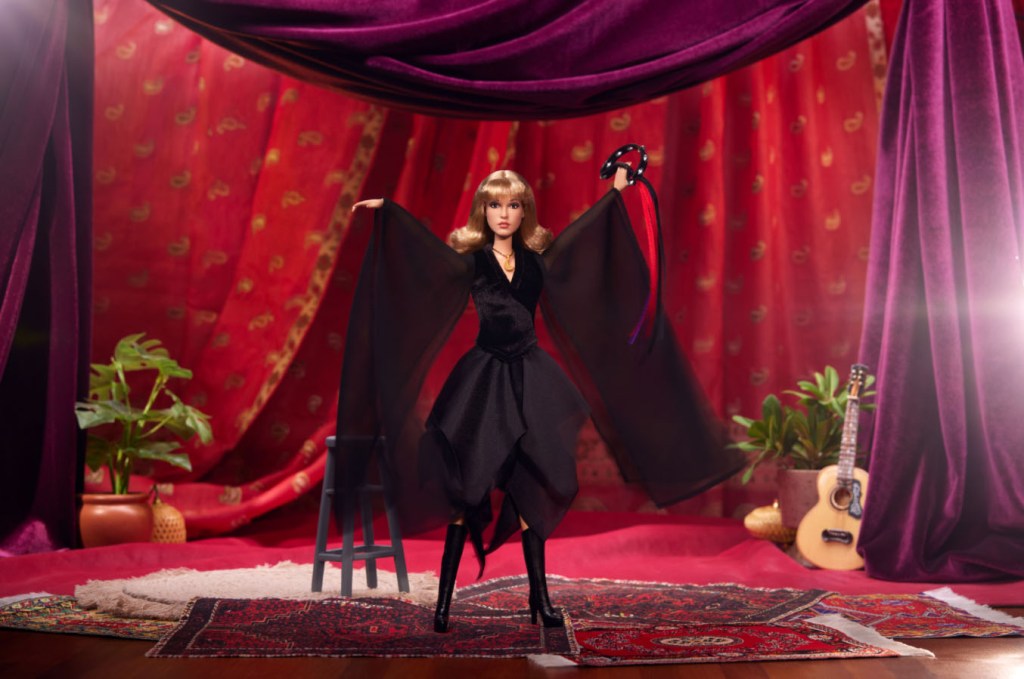 At the concert, Nicks gave the Barbie to a fan in the audience.
The doll will be released November 10.