Jack is in shock.
While sitting at a local cafe, his wife Bianca received a secret admirer letter from a stranger!
"You were most likely smiling out of politeness" it began, "but I think you are absolutely gorgeous and I'd love the opportunity to get to know you better."
Hear the full story on The Christian O'Connell Show:
Is it hot in here?
Described as good-looking with tatoos on his arms, we're also in awe of the anonymous suitor's handwriting – beautiful cursive with the date placed in the top right corner.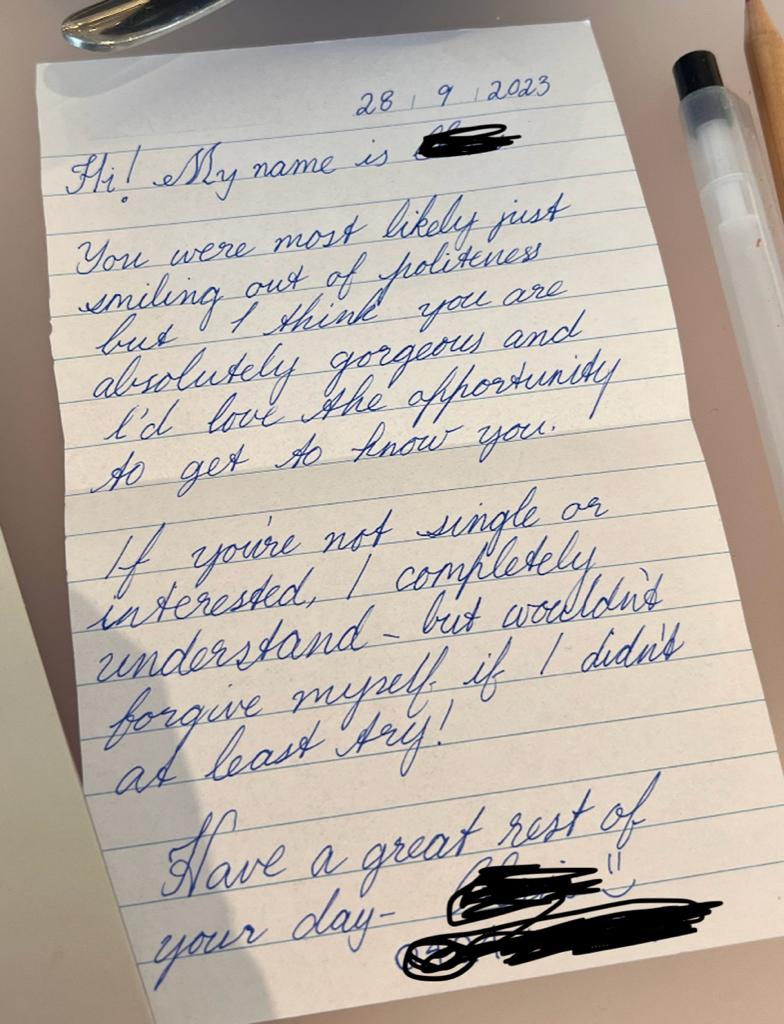 It really feels like something from another era – a far cry from the swipe-rights and situationships of today's world of dating.
What do you think? Is courtly love making a comeback or is this just a bit… stalkerish?
Missed The Christian O'Connell Show? Catch up by clicking play below and join us from 6AM every weekday!