Vegemite has announced they are releasing an iconic piece of memorabilia that takes us right back to the 2000s – their iconic drinking glasses!
The release is in celebration of their 100th birthday, giving you the chance to get your hands on two brand-new 330ml drinking glasses featuring different designs from the century.
After asking Australians which piece of memorabilia they wanted to see make a comeback, they were met with an overwhelming response asking for the return of the glasses, which they haven't released since their 80th birthday in 2003.
The glasses feature Vegemite items like the original gold tin jar lid or the Happy Little Vegemite's sheet music as well as more recent items like their corduroy cap and ugly Christmas sweater.
Each collectable pack features a 150g jar of Vegemite along with an collectable drinking glass, making it the perfect gift or keepsake for any Vegemite lover.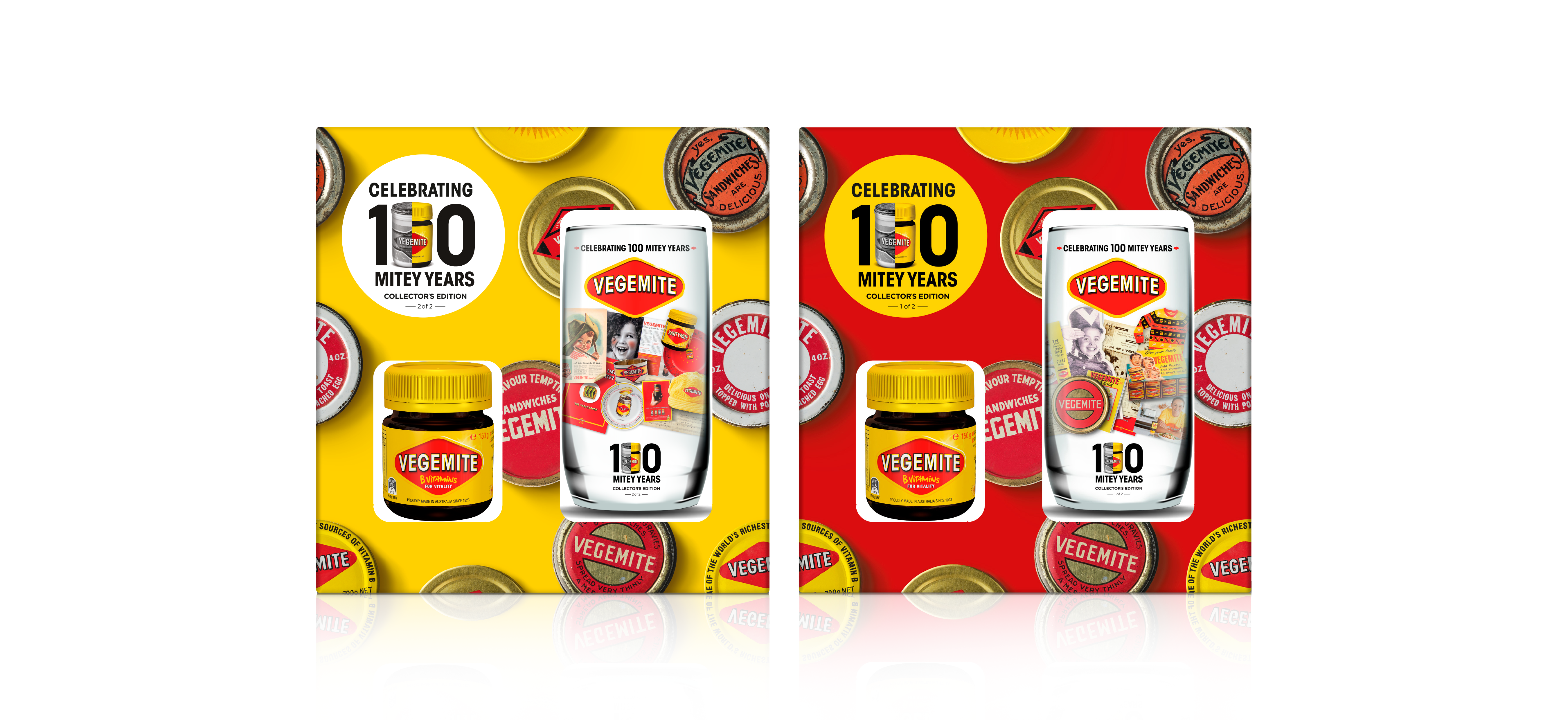 The glasses will be available to purchase from tomorrow for four weeks only at Coles.