An unopened pack of menthol cigarettes that reportedly belonged to Nirvana frontman Kurt Cobain is up for auction this week.
The American Spirit brand of darts, still in their original wrapping – are going under the hammer as part of Julien's Auctions' 'Played, Worn, & Torn: Rock 'N' Roll Iconic Guitars And Memorabilia' event.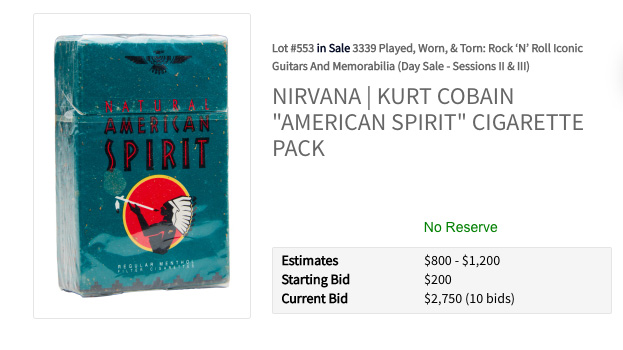 The lot description states the ciggies were Cobain's preferred brand, before claiming that the "pack was saved by Cobain's roommate at the Los Angeles rehab clinic where he briefly stayed several days before taking his own life" in 1994.
At the time of publishing, the current bid was $US2750, which is just over $AU4200. Which honestly, is about what you'd pay for a normal pack of cigs these days.