Did you know that on this day, 25 years ago, the painted rock-gods of KISS: Ace, Gene, Paul and Eric appeared in a Marvel comics 'super special' crossover?
The larger-than-life band were already known around the world for their flamboyant stage presence and crazy antics, so it's no surprise they found their way into the colourful pages of a comic book, penned by renowned comic book writer Steve Gerber.
Set on the streets of Manhattan, the story unfolds of the fouresome transforming from their funky-coloured tees and bell bottom jeans into the armour-clad, fire-breathing members of KISS. They then use their newfound superpowers to fight the villanous Doctor Doom and his army of fembots. And it gets better, iconic Marvel superheroes such as Spiderman, Doctor Strange and the Avengers also make appearances!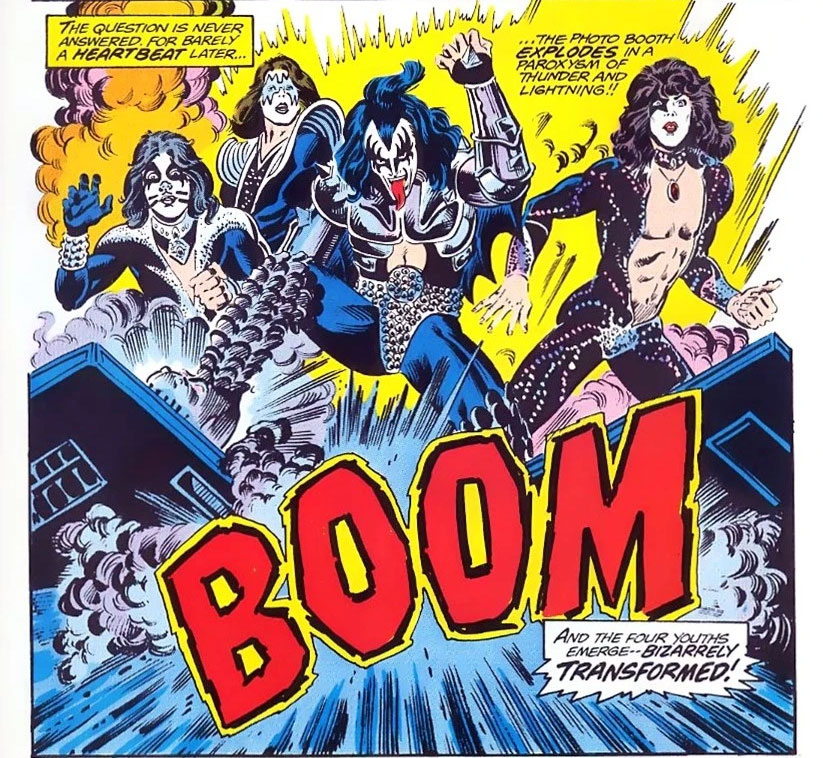 Who says you can be too old for comic books?