warning: graphic footage/content
An alleged teenage driver has slammed into a nine-year-old girl who was playing in her front yard.
LaDerihanna Holmes was playing with another girl at around 7pm when a car suddenly careered towards her.
she survived.
Horrific footage shows a black sedan blow past a stop sign and jump the curb before running LaDerihanna over and slamming into her home.
Surveillance footage captured one of the two suspects fleeing the scene, exiting from the car's passenger side and running across the front lawn as LaDerihanna's family rushed over to help her.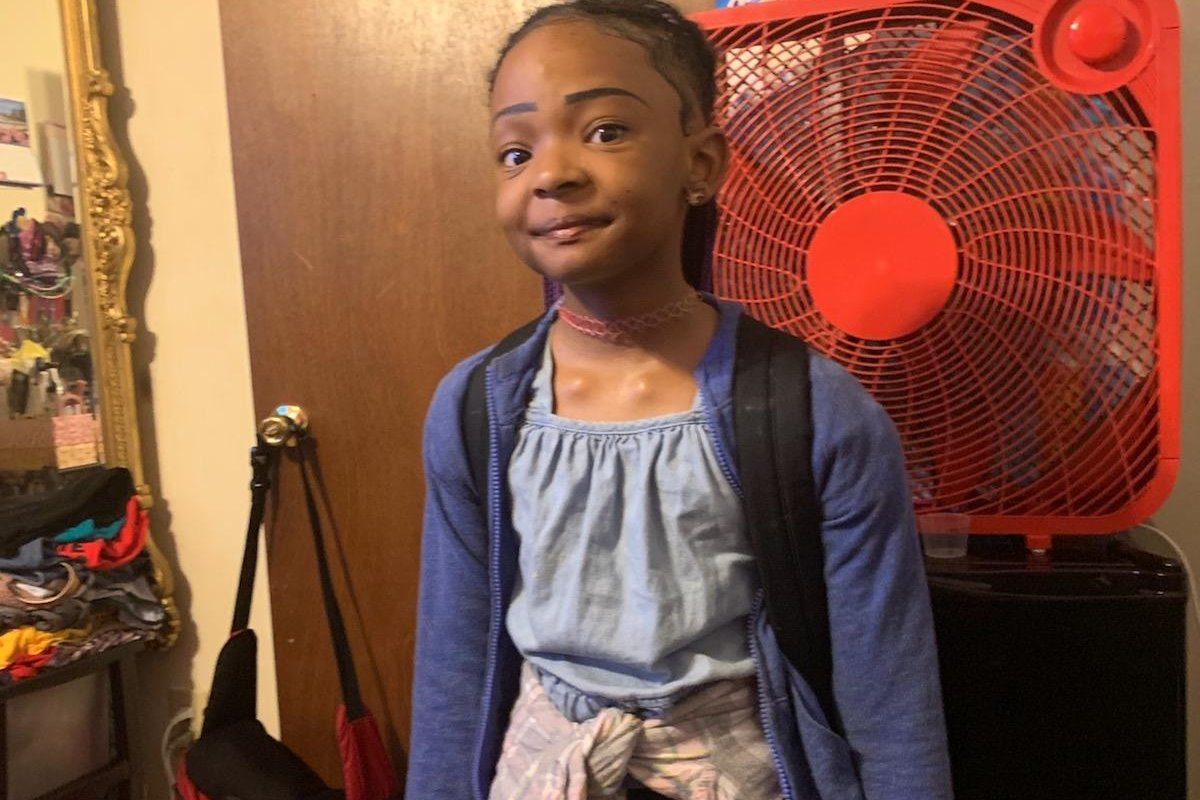 LaDerihanna was taken to the hospital in critical condition. She sustained a skull fracture with laceration and a broken pelvic bone in three places. Her right heart valve was also leaking.
"There is no explanation on how my client is alive," Chris Stewart, the family lawyer, wrote on social media.
"I sat with her and can't believe my eyes. Though her road to health will be long, she's alive."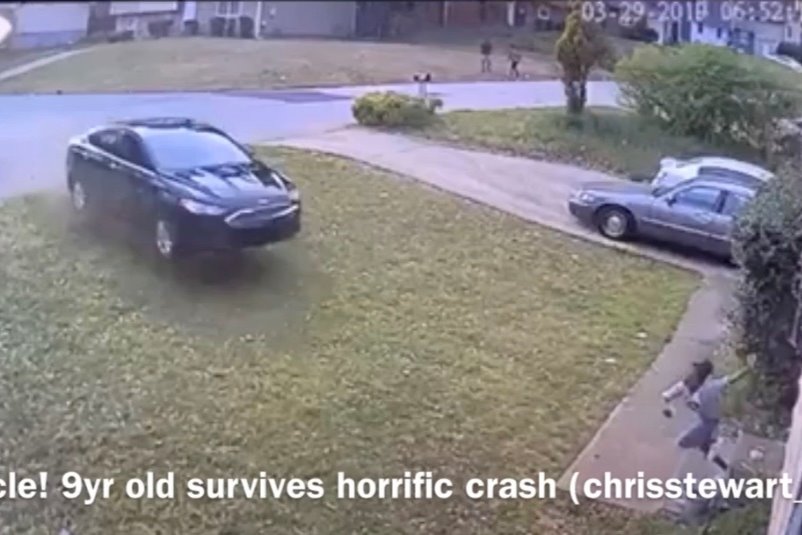 LaDerihanna's family are now sharing the security footage, hoping that the driver will come forward.
Charlette Bolton, LaDerihanna's mother, has since issued a plea directly to the driver.
"You know what you did. You didn't try to help my baby," she said. "You almost killed my baby and I hope you do the right thing and turn yourself in."
"She's strong, and I know she'll bounce back from this. It's just going to take awhile."
A GoFundMe account has been set up to raise funds for the nine-year-old's medical assistance as she recovers from this horrific accident.