Kmart has been described as a "ghost town" as customers vent over aisles of empty shelves.
Sharing photos to social media Kmart fans expressed their shock and frustration at the lack of stock across a string of sections.
The pitchforks emerged after Kmart Australia posted statement to Facebook explaining it was having difficulty keeping up with demand.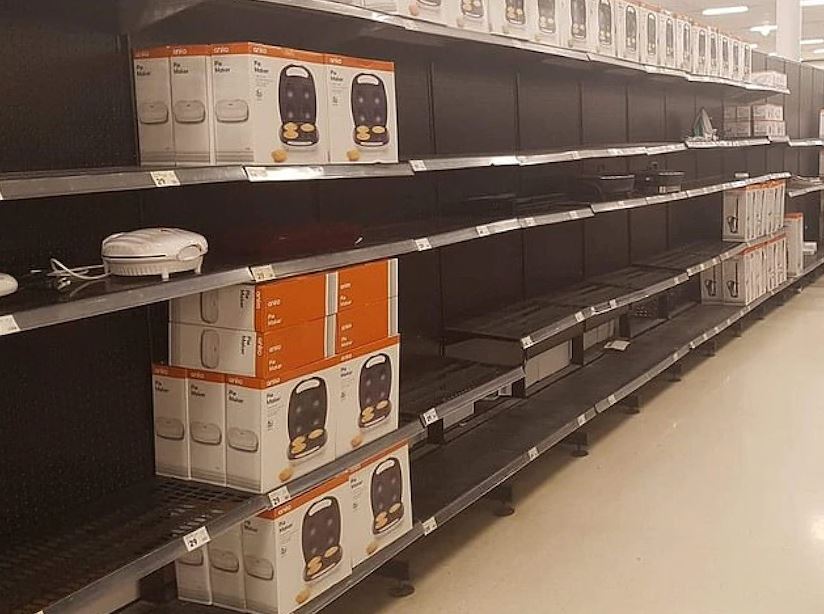 "We're experiencing unusually high demand for some of our product categories both instore and online," it read.
"We expect stock availability to improve soon and to normalise by late July."
The comments have been a mixed bag.
"Going to Kmart is like going to a ghost town at the moment, not worth the risk for empty shelves"
"I went for an egg flip over the weekend and I was shocked to see the shelves empty! There was nothing on the shelves, especially the cooking utensils."
"Well that is the understatement of the century… you would think they are closing. Aisles on both sides of same row, [row] after row empty. Don't bother shopping for months."
"I went to Kmart today and the shelves were literally EMPTY. A few serving boards left. Virtually no crockery, plastic ware … row after row were just empty."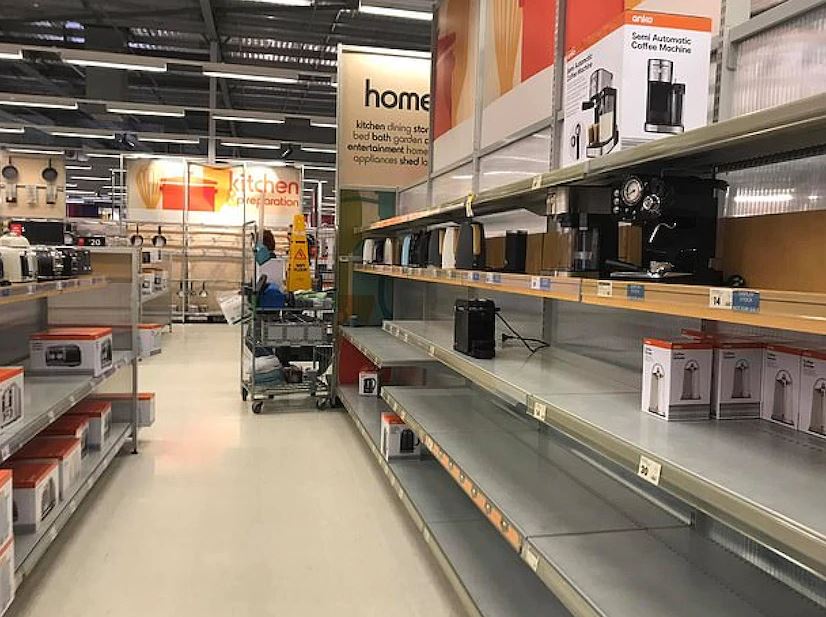 Among the criticism, some support.
"Give the poor workers a break guys. They can only just keep up to the demands, COVID has put such pressure on everything."
"Just remember it's no one's fault! Especially not the staff!
"I am a sales rep and go into lots of Kmart stores regularly and hear people going off at the staff! Leave them alone!"
"I blame the pandemic. Everyone redecorated their homes."