A burger filled with foie gras, champagne mayonnaise, lobster, and a sprinkling of gold dust has been revealed, along with its $250 price tag.
Levantine Hill Estate in Victoria's Yarra Valley has unveiled a new range of 'Million Dollar Burgers' ranging between $130 to $250.
For $250, customers will receive a burger with tempura lobster medallions, champagne mayonnaise and duck fat onion, completed with a sprinkling of gold dust.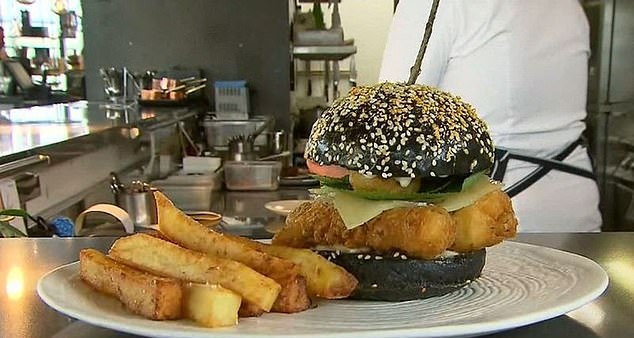 For the more modest diner, $130 will get you an ultra-high marble score Wagyu patty on a toasted brioche bun with a side of duck fat fries.
"A lot of people think, '$250 for a burger?'… but when you think it has gold dust, Wagyu… I think it's a bargain," Samantha Jreissati, Managing Director of Levantine Hill Estate told 9News.
The responses were mixed when patrons at the winery were asked whether they would splurge on the purchase.
"We were staggered when we heard the price," said one potential customer. "We contemplated getting one between the three of us and dividing it up."
However, Executive Chef Luke Headon believes that "everyone loves a bit extra, and a bit of luxury. That's what we tried to find with these ingredients and these burgers.
The burgers are available today for a limited time.
Missed The Christian O'Connell Show? Catch up by clicking play below and join us from 6AM every weekday!