One Aussie mum's 'fail' ended up being the laugh we didn't know we needed on Tuesday.
The seemingly innocuous photos posted to the Kmart Mums Australia Facebook page featured a wooden vanity set – which also happens to be one of the hottest items at Kmart for kids.
Behold: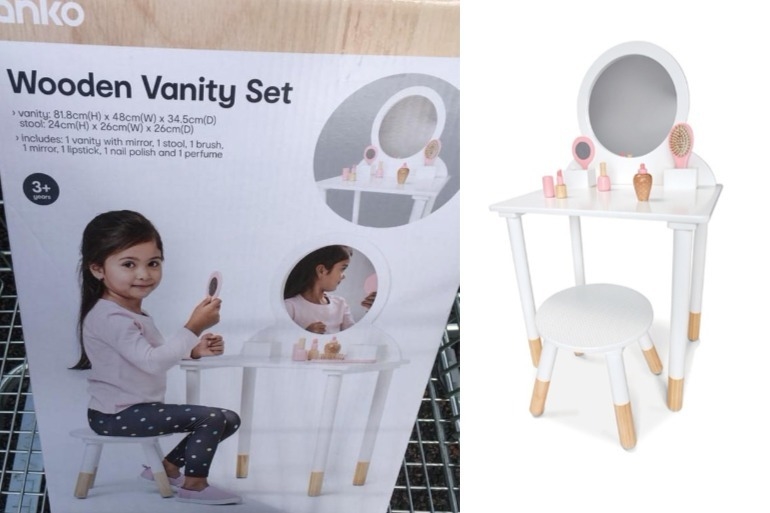 The first photo was funny enough, I mean, she put the mirror the wrong way but not the hugest 'fail'.
But it was the second photo that had everyone in hysterics.
This mum had clearly decided to 'hack' the vanity by adding some lights to the mirror.
But, when lit, the lights looked like… well, boobs.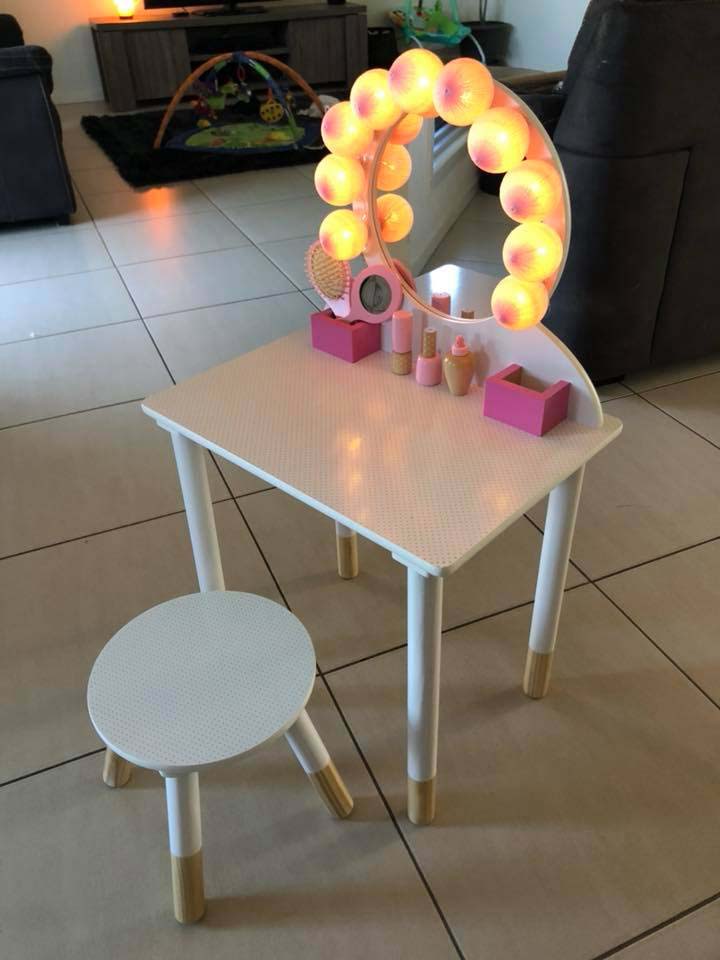 "Kmart mum fail," the post was captioned.
"I laughed at myself for a good 5 minutes."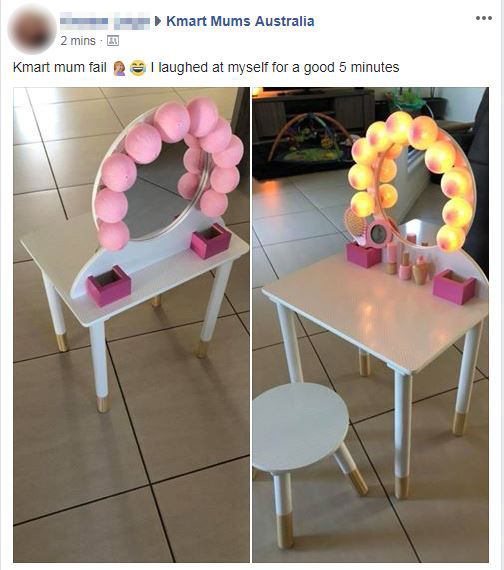 Within minutes of posting, the photos attracted a slew of reactions and appreciative comments.
"Bahahahahahahahahahhaaha those boobs are better than mine," one said.
"That's the breast hack I have ever seen. #sorrynotsorry," was another.
Missed The Christian O'Connell Show? Catch up by clicking play below and join us from 6AM every weekday!