There's been a lot of competition between the major supermarkets in Australia for some time.
Prices seem to be constantly falling, with Coles, Woolworths and many others trying to compete with Aldi.
And now it's been revealed that it's not just the supermarkets who are worried about the German retailer, Bunnings is even struggling to keep up with Aldi.
The reason why? It's commonplace for people to shop for tools at the discount supermarket and this in turn forces Bunnings to respond.
Aldi has tapped straight into Bunnings market by running their biweekly Special Buy offers.
Every Wednesday and Saturday morning shoppers queue up to get their hands on whatever that day's special offer is.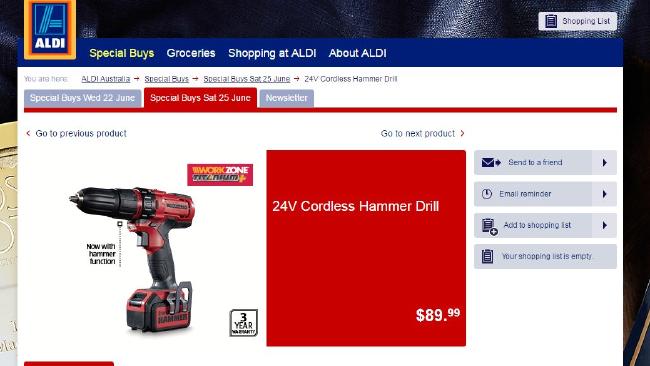 In the past they would have popped into Bunnings to get it, but now it's being sold at a cheaper price so they're picking up the items in Aldi instead.
This past weekend, for example, both companies were selling a drill for $89.99, and you can expect to see more and more prices in Bunnings drop if this price war continues.
Source news.com
Missed The Christian O'Connell Show? Catch up by clicking play below and join us from 6AM every weekday!