When you think of an eagle, you think of y'know, a Wedge-tail or perhaps even a Bald eagle.
You don't immediately think 'person dressed in a bird costume' or what the Skeksis might look like if they were fully covered in sleek feathers (what up, Dark Crystal fans).
A string of pictures posted to Reddit could change that.
Meet the Harpy Eagle.
While it's majestic AF, it's huge…. like, is it just me or is it unsettlingly huge?
Regardless, this bird is a hit on Reddit, this post of three pictures attracted more than 92,400 upvotes and almost 3,000 comments in just a day.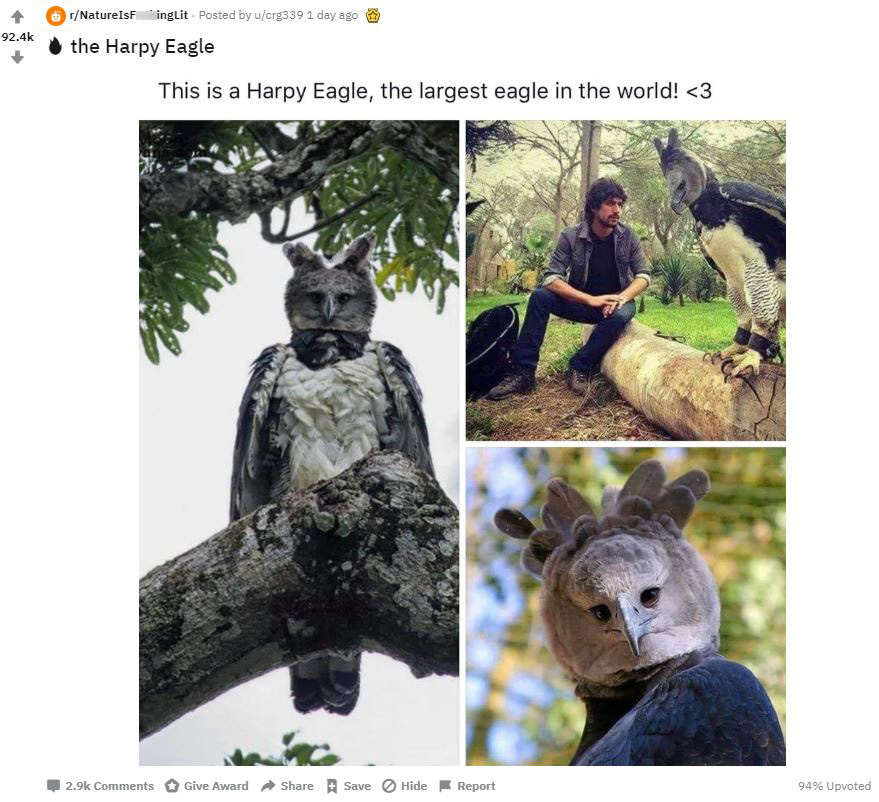 Speaking of comments, here are some of our faves:
It looks like a person wearing a costume
This looks like something Jim Henson made…..mildly creepy
It kinda looks like Frank from Donnie Darko.
Well that's terrifying
Its face has a lot of similarities with some early human civilization masks. If I ran into that in the dark I would 100% believe it was a god. Or a serial killer
Their rear talons are about 3-4 inches long – the same size as a grizzly bear's claws… they could eat your soul and body.
I want to call it ugly but I'm too scared.
Why am I seeing the masks from Eyes Wide Shut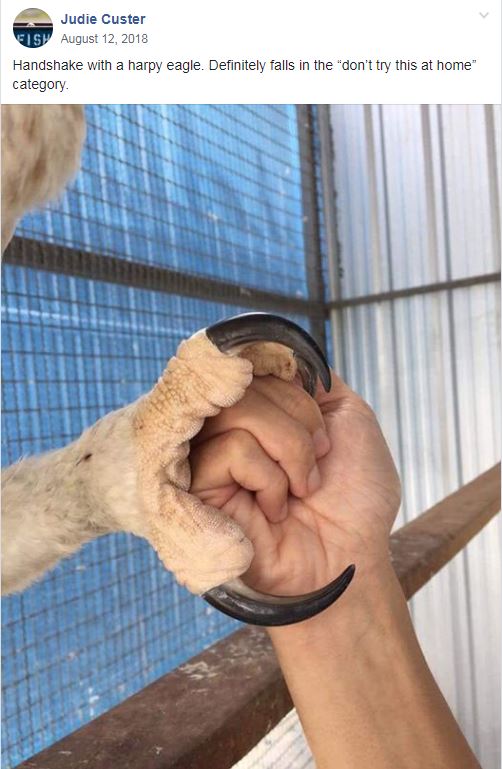 Missed The Christian O'Connell Show? Catch up by clicking play below and join us from 6AM every weekday!