Liam Bowness, a 9 year old boy from Healesville who suffers from cystic fibrosis, has decided to take matters into his own hands, and ask for help from a federal MP.
Liam has written to Casey federal Liberal MP Tony Smith, petitioning that a breakthrough drug for the treatment be more affordable.
Cysitic fibrosis is a debilitating condition that affects the lungs and digestive system, which both Liam, and his 8 year old sister Grace are living with.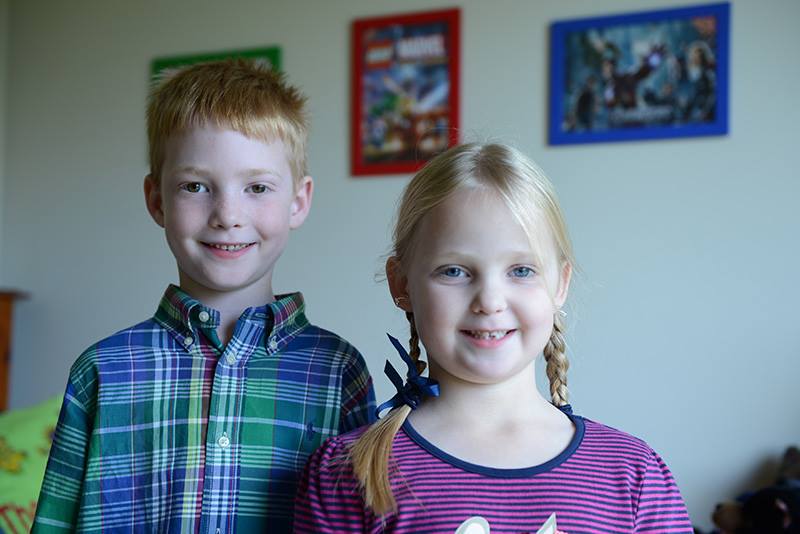 The drug, Orkambi, is produced by a pharmaceutical company called Vertex, and can cost up to $300,000 per person, per year. Trials have shown that the drug can reduce lung damange by up to 40%, and also lessening symptoms, and also hospitalisation and antibiotic use.
In December last year the Pharmaceutical Benefits Advisory Committee rejected the application to list Orkambi on the scheme.
Liam and Grace's mother Kirsty, joined a convoy to Canberra to protest the rejection, and that's when Liam decided to write his own letter.
The letter said:

Dear Tony Smith,
I know it's surprising but I'm a kid! If you don't know, I have CF. My wish is to just sit down and eat without having Creon tablets, but Orkambi can help a little with that, and in two years time I can have Orkambi, it also helps my lungs especially. This is about helping, it's not about money! There are about 1000 people out there who are over 12 and spend most of their lives in hospital, do you know why? Because they can't afford Orkambi! Orkambi is about as expensive as a house, so please bring it down to at least $50. So help me, help my little sister Grace, help everybody who has CF!
From Liam, Age 9.
How can you help?
Cystic Fibrosis Australia (CFA), publicly released plans for a public protest on the lawn at Parliament House, Canberra, on Tuesday 7 February 2017.
Cystic Fibrosis Victoria (CFV) want as many people from our community as possible to attend this event.
For more information, head to the cystic fibrosis website, here.
Images: The Royal Children's Hospital, Melbourne Facebook
Missed The Christian O'Connell Show? Catch up by clicking play below and join us from 6AM every weekday!