A botched microblade treatment has left a woman in the US with 'four eyebrows'.
Born without eyebrows, Jami Ledbetter was pretty excited when her daughters got her a Groupon deal for some microblading last November.
Microblading is a beauty treatment where the eyebrows are tattooed on using tiny needles or a small blade.
Anyway, Jami was treated by a woman who claimed to be certified in the procedure.
Nek minnit, Jami realised that something went wrong.
She was left with four brows instead of two.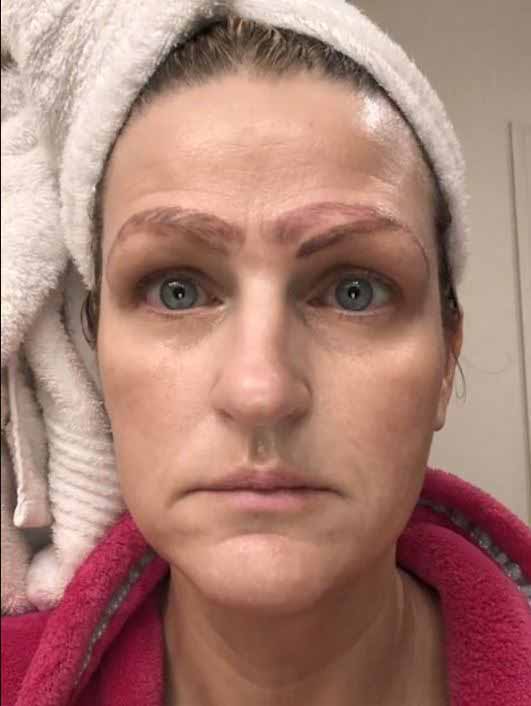 "I was devastated," she said.
"I was even dating a guy, and he stopped dating me at that point."
Ooof.
Jami's self-confidence took a hit, only heading out to go to work and the supermarket.
She tried to use makeup to cover her messed up brows, but it didn't work. A second treatment with a different technician seemed to make her brows appear worse.
Someone encouraged Jami to get in touch with Kara Gutierrez, a licensed tattoo artist who specialises in permanent cosmetics, which included tattoo removal.
"It took everything in me to hold back tears because this is the worst I've ever seen," Gutierrez said.
Jami will have to see Gutierrez a couple more times before the botched caterpillars are completely gone. All up, the removal process will cost Jami $1,000.
The woman who stuffed Jami's brows is no longer in business.