Popular Australian sunscreen brand Banana Boat has been slammed by angry mothers after their children were left with burns, blister and scars despite using the brand's SPF50+ sunscreen.
Leslie Galvin from Queensland was left mortified after her two sons Alexander, five, and Ethan, nine, were both left with raw skin on their face after using Banana Boat sunscreen every hour. The young boys were left with blisters all over their faces, which may leave scars.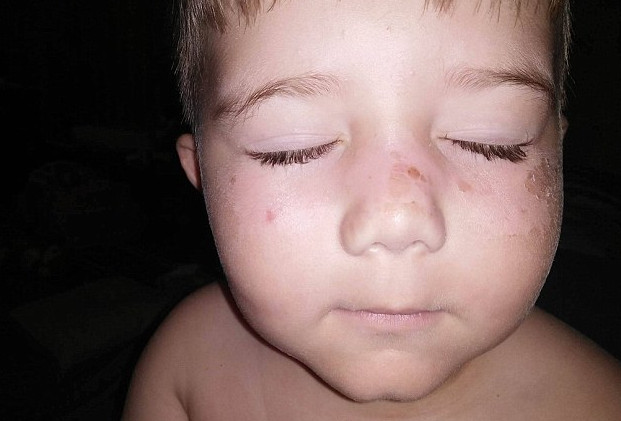 (Image Source: Lesley Garvin)
Another Queensland mother has complained that her children were 'burnt to a crisp' after applying Banana Boat's 50+ children's sunscreen thirty minutes before heading into the water for a spot of jet-skiing.
The whole family were left badly burnt, 'They spent the night and following day covered in aloe vera and laying under fans and in the air-conditioner,' she told Daily Mail Australia.
Another mother, Kirsty Hellmech, from Brisbane, has also complained after her daughter was left with blisters resembling carpet burn after using Banana Boat's roll-on sunscreen.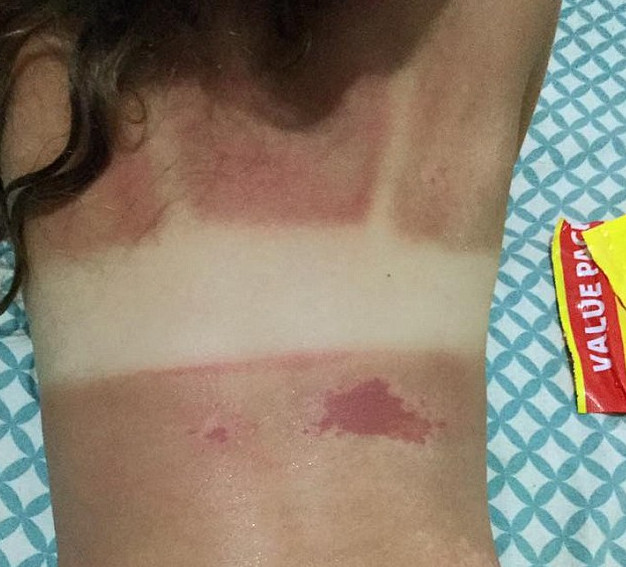 (Image Source: Daily Mail)
Briar Houston from Melbourne had a similar experience after using the spray-on SPF 50 sunscreen on her legs at the beach. Her legs were left so badly burnt that she had to see a doctor.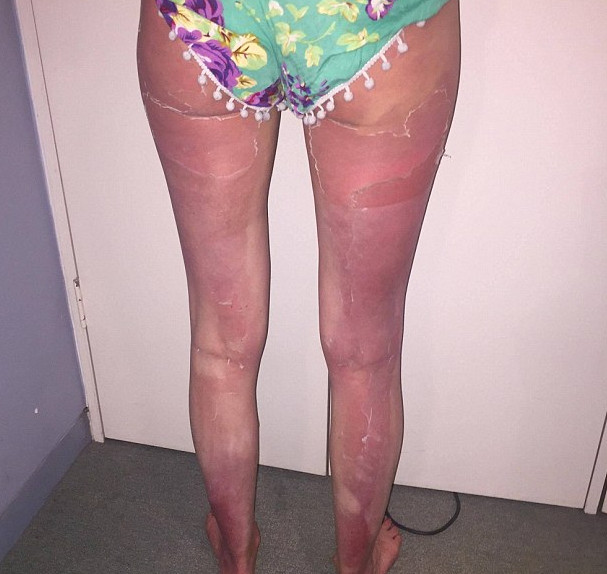 (Image Source: Briar Houston)
Banana Boat's Facebook Page has been inundated with messages from angry sunscreen users who claim they were left with burns after using their products.



This comes just days after Cancer Council's Peppa Pig sunscreen left a three-month-old baby with a painful chemical reaction.
Banana Boat have since issued a statement to the Daily Mail saying their 'number one priority is the importance and safety of sun protection'.
'To date, we have never found any issues with our product range,' Banana Boat's Regional Vice President Ivan Nuich said. 'It may seem like there are a lot of complaints but we have sold millions of sunscreens each year to many satisfied customers'.
On social media, Banana Boat have advised customers to lodge any complaints here: http://www.bananaboat.com.au/contact/
More as we get it…
HAVE YOU HAD A SIMILAR EXPERIENCE BEFORE? TELL US YOUR STORY IN THE COMMENTS SECTION BELOW…
Source: Daily Mail
Missed The Christian O'Connell Show? Catch up by clicking play below and join us from 6AM every weekday!