An absolute genius has blown minds everywhere by sharing her recipe for homemade Ice Magic.
*breathes heavily*
Tamara, who posted the recipe to the Mums Who Cook & Bake Facebook group, admitted that it not only takes her 10 minutes to knock up – her kids have no idea it's not a bought one.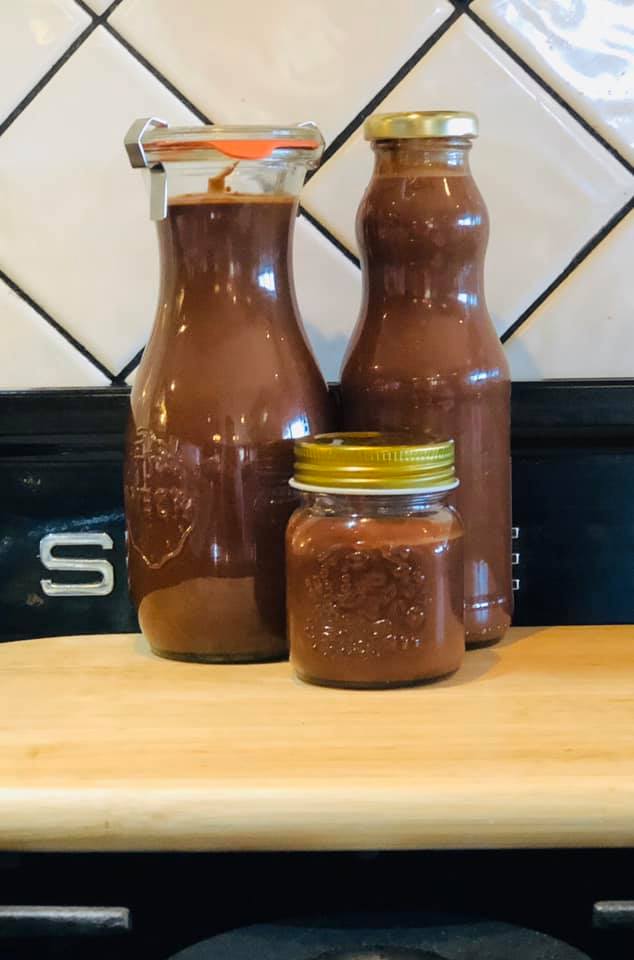 She says that while she uses peppermint oil to make her homemade 'Ice Magic' peppermint flavour, she says you can use "whatever flavouring you desire".
Ingredients:
200 grams dark chocolate (best quality you can find)
100 grams organic coconut oil
2 teaspoons vanilla bean paste
2 pinches sea salt flakes
Whatever flavouring you desire. I use peppermint oil.
Method
Thermomix – add all ingredients and then Speed 1, five minutes, 50 degrees.
Stovetop – I would guess just [low] and slow until all combined. That's it!
Pop the mixture into clean, sterilised bottles and enjoy.
Tamara also says that there's no need to refrigerate, "simply pop into the microwave to warm if you need to pour"
One question in the comment section asked whether the 'Ice Magic' sets in the bottle.
"It can start to resume the consistency of the coconut oil," Tamara replied. "Give it a quick zap in the microwave to make it liquid again. When it hits the ice cream it will set hard."
Well friends, that's Christmas sorted.