Whether you're a germaphobe or just want all the cheese to yourself, the worst thing about fondue is sharing it. Fact.
Which is why we are crying sweet relief that someone has invented this very necessary piece of crockery.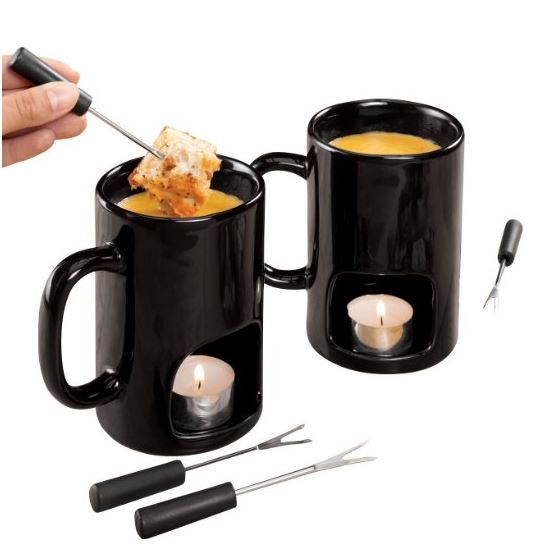 It looks like a coffee mug, only it has this little cubby at the bottom.
All you do is pop some cheese (or chocolate, we don't discriminate) into the mug and pop a tea light into what seems like the world's tiniest hearth.
One reviewer on Amazon, however, said to avoid the temptation to put it in the microwave.
"I'm not saying that there is something wrong with the mug itself being in there," they wrote.
"The microwave will cause your chocolate or cheese to separate into an unpleasant goo. Let the tea light do its thing, even if it takes a little longer."
You'd probably have to be careful carrying around a mug like that with a naked flame.
The weird thing is, it looks suspiciously like one of those coffee mugs which also holds a bikkie…