Happy Monday everyone.
We bring to you, this Monday, some FANTASTIC news for your tummy!
Subway is giving away their delicious gooey cookies for free at vaccination sites across the whole country.
We're currently sitting at roughly 51.5% of the total population being fully vaccinated at the time of writing this.
The queues at some of these hubs, depending on when you go, can be a bit of a chore but hopefully, a little sugary hit is all you need to make time go by faster.
Subway is picking a vax hub a day to sprinkle their happiness of the good people getting vaxxed, if you want to know where they'll be every day check out their Facebook page.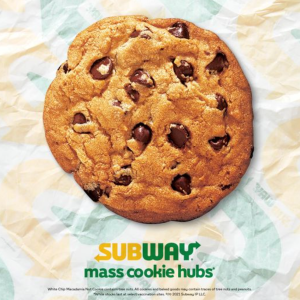 Missed The Christian O'Connell Show? Catch up by clicking play below and join us from 6AM every weekday!