Erm.
Summer is here officially.
Golden Gaytime, potentially the best ice cream of all time is about to start selling its crumbs in a TUB.
The new Golden Gaytime Crumb Shed is opening in Topshop in Melbourne and Sydney next week, and we will be able to buy the Gaytime Crumb in a tub and sprinkle it where either you want.
As well as that, the good people of the Gaytime factory are launching six new flavours in the store, for $6 a pop.
This is what they are;
Unicorn Breath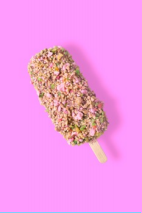 Vanilla Crumb, musk sticks, hard strawberry candy, popping candy, edible glitter.
Crumb Choc Millionaire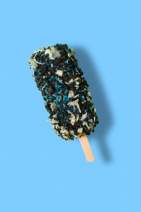 Chocolate crumb, smashed potato chips, desiccated coconut, 100s & 1000s, edible glitter.
Chocopalooza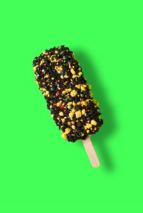 Chocolate crumb, lolly bananas, 100s & 1000s.
Golden Chief's Salty Gaytime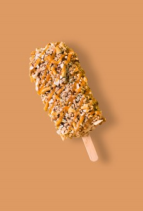 Vanilla crumb, pretzel bits, salted caramel drizzle.
The OG-G
With even more vanilla crumb ("the original and the best handcrafted to perfection").
The stores will open at Topshop's Gowings store in Sydney and Melbourne's Emporium is set to get a lick of paint for the ice cream.
Opening Hours (Sydney)
Mon–Wed & Fri: 10am–7pm
Thu: 10am–9pm
Sat: 10am–7pm
Sun: 10am–6pm
Opening Hours (Melbourne)
Mon–Wed: 10am–7pm
Thu & Fri: 10am–9pm
Sat & Sun: 10am–7pm