An ad for coffee chain Muzz Buzz has been pulled from the air and online after complaints it was "creepy" and hinted at paedophilia.
The Advertising Standards Board received a string of complaints about the ad, which saw a man purchase a cold drink from a drive-through before pouring the drink over a boy sitting in the passenger seat.
The man then wipes some of the drink off with his finger before sucking his finger and saying "mmm, delicious sticky boy".
He then pats the boy on the head.
The ad for Muzz Buzz aired in late 2016.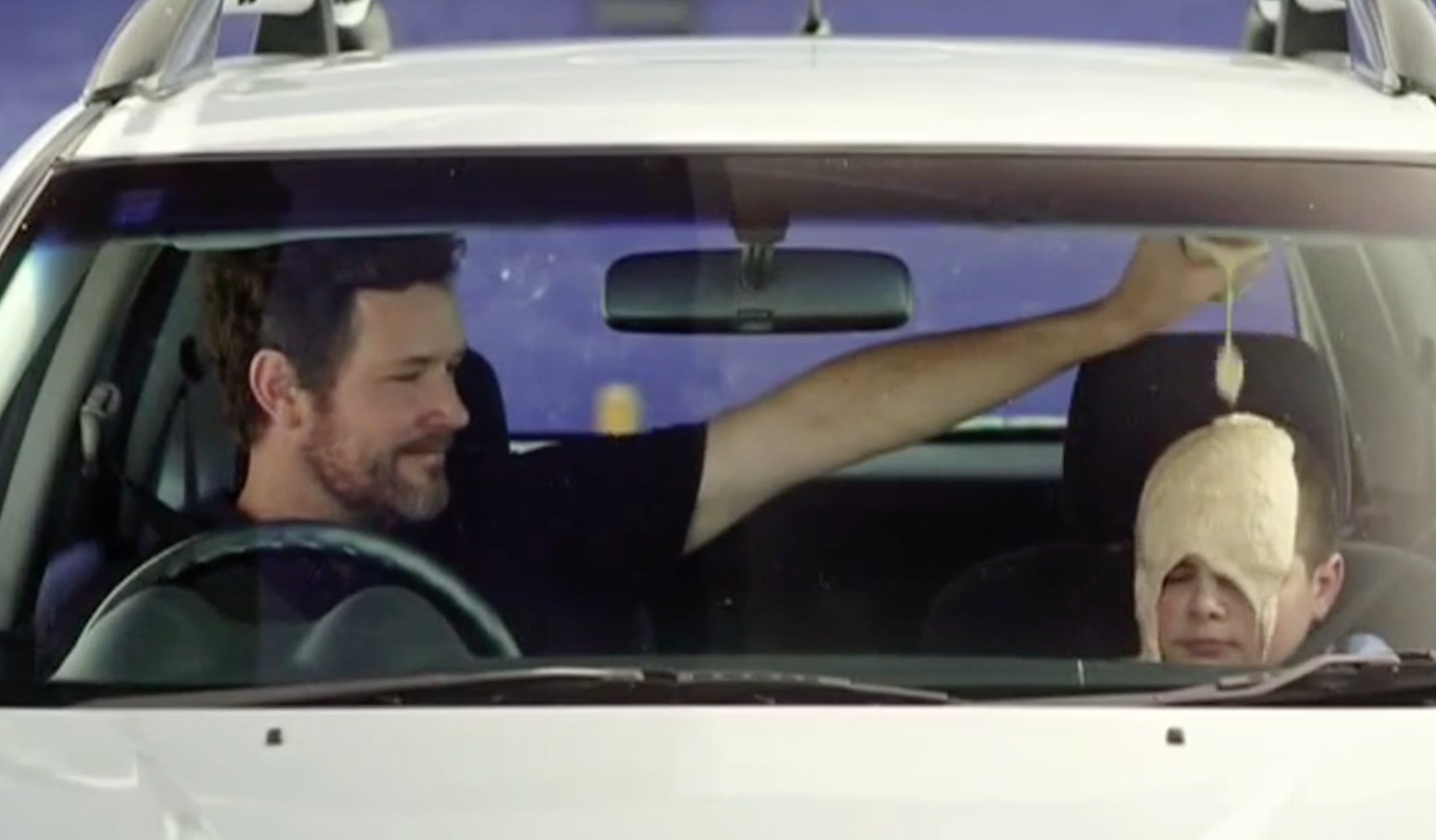 Among the complaints descriptions including "creepy and inappropriate" and "smacks of paedophilia".
"At best the treatment of the child is abusive, child depicted as passive and powerless, at worst has creepy overtones of sexual predator," one complainant said.
"These three ads are violent, messy and disgusting, promoting a shocking message to children – the very audience they target. These three ads are not responsible," another wrote.
"I have a 12yo daughter who is repelled by these ads and has pressured me to complain."
Muzz Buzz said the 'Sticky Boy' ad was part of a campaign "created in the spirit of displaying weird and interesting examples of 'taste driven silliness', aimed at being in good-humour."
They also stated that they never intended to glorify or express support for violence towards children and said concerns around the ad sexualising children "shocked" them.
The ad was found to have breached three different sections of the Code of Ethics, including bullying, domestic violence and the sexualisation of children.
"There's no other reason to make this ad other than for publicity," advertising expert Narissa Corrigan said.
"I'm not sure how many people would be coming into the stores after seeing that ad… I think it's more likely to create a bad reputation for the brand. I've never heard of an ad this terrible."
Smartcompany
Missed The Christian O'Connell Show? Catch up by clicking play below and join us from 6AM every weekday!