What if we were to tell you, you could lose weight by eating nothing but potatoes?
Sounds too good to be true, right?!
But one man has proved it can be done after shedding 50 kilograms on the unusual diet.
Andrew Taylor has made headlines around the year after embarking on the bizarre diet when he tipped the scales at 151.7 kilograms.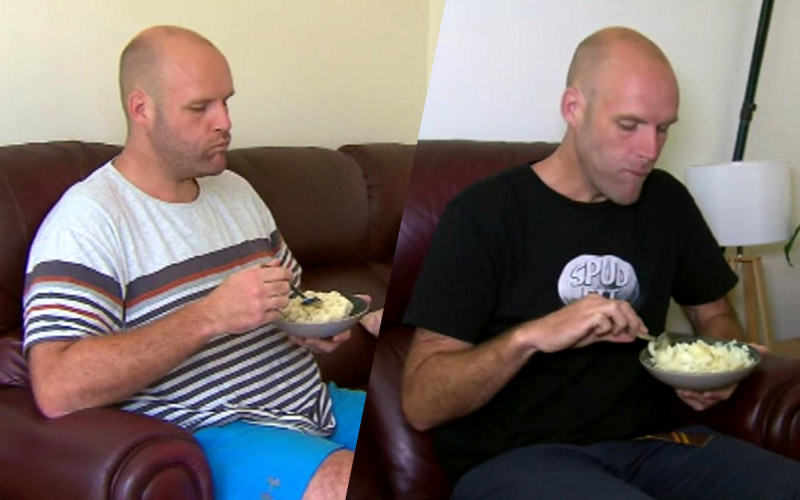 Wanting to address his binge eating, the Melbourne man decided to find one food he could live on a quit everything else.
Which meant a diet of boiled potatoes, mashed potatoes and baked potatoes.
He estimates that over the past year his eaten 1,300 kilograms of the stuff!
He now just has days left of his potato only diet, revealing he plans to celebrate the New Year with a breakfast party.
Bring on the bacon we say!
Missed The Christian O'Connell Show? Catch up by clicking play below and join us from 6AM every weekday!