McDonald's are making BILLIONS in sales at its 955 Aussie stores, yet the latest change to their loyalty coffee cards would suggest otherwise.
Previously, visiting a McCafe on a regular basis would score you a free coffee after every four purchases — effectively a 20 per cent saving on your coffee budget.
Now Maccas have rolled out an updated, stingier version which means customers will have to work harder to score their free caffeinated bevs.
Spot the difference…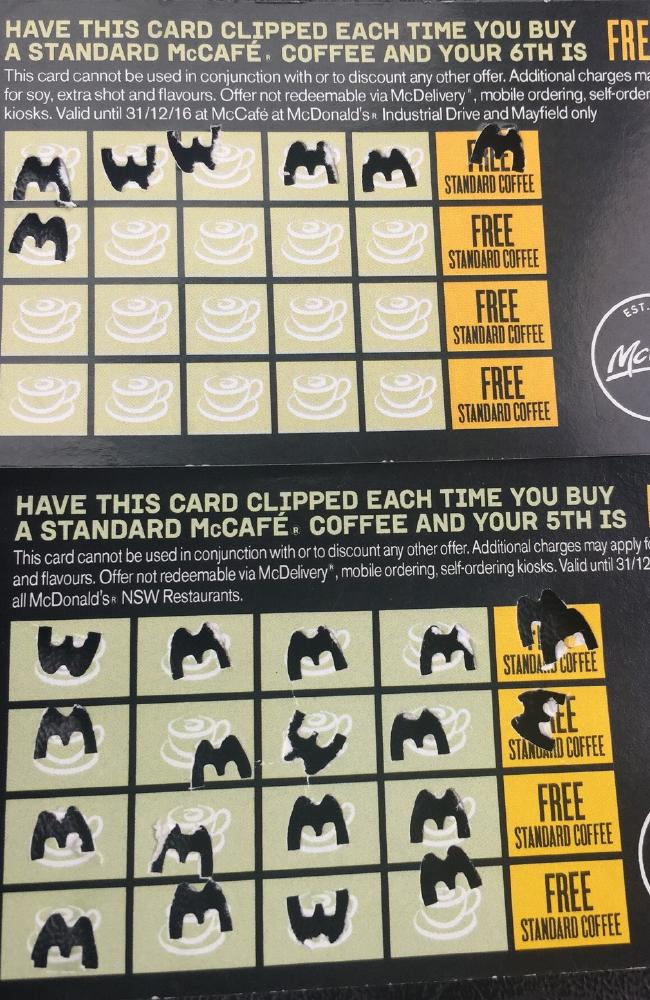 (Spot the difference! Image: news.com.au)
Yep, you now have to buy five coffees to get a free one.
Major. Bummer.
According to news.com.au, coffee accounts for around 10 per cent of McDonald's sales. Even if only a fraction of customers use the free coffee card, the minor change could amount to serious savings for the fast food giant.
McDonald's confirmed that its company-owned stores were following suit in the 2017 versions of the loyalty cards.
Source: news.com.au
TRENDING NOW: Woman Discovers 'Live Frog' Inside Her Bag Of Coles Lettuce
Missed The Christian O'Connell Show? Catch up by clicking play below and join us from 6AM every weekday!