Wow. Curious foodie Paul created his own recipe for how to create the famous McDonald's Sweet and Sour sauce at hope, and we are in love.
We're still undecided whether it's better to make this sauce at home, or to just be lazy and head to Maccas, but at least now we have the option!
Here is Paul's recipe…
Ingredients
• 1/2 cup apricot jam (St Dalfour)
• 2 tablespoons liquid glucose (corn-based)
• 5 teaspoons rice wine vinegar
• 1 1/2 teaspoons cornflour
• 1/2 teaspoon soy sauce
• 1/2 teaspoon French's yellow mustard
• 1/4 teaspoon salt
• 1/8 teaspoon garlic powder
• 2 tablespoons water
• 2 tablespoons dill pickle juice (Always Fresh)
Method
Combine all ingredients except the water in a food processor or a blender and puree until the mixture is smooth.
Pour the mixture into a small saucepan over medium heat. Add the water, stir, and bring mixture to a boil. Allow it to boil for five minutes, stirring often.
When the sauce has thickened, add the dill pickle juice and stir in, then remove it from the heat and let it cool.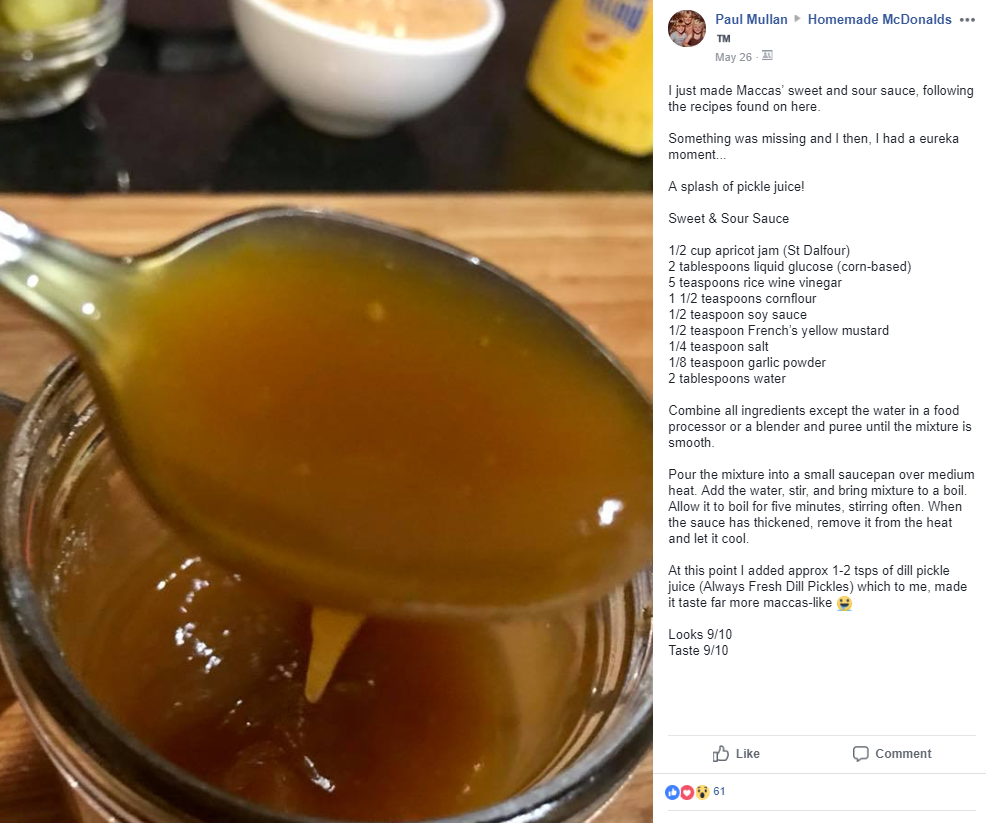 Missed The Christian O'Connell Show? Catch up by clicking play below and join us from 6AM every weekday!