Your mum might not have been able to come up with a trick to get you to eat all of your greens from your dinner plate when you were younger, but now teams over at Hort Innovation and the CSIRO are having a red hot crack at it.
And they've come up with a pretty innovative plan to make sure we soak up all of those nutrients from our veggies. Want to know how? They're trying to get us to add them to our morning coffee!
That's right, move aside turmeric and matcha because the Broccoli latte has come to town! And tbh, we don't know how to feel about it.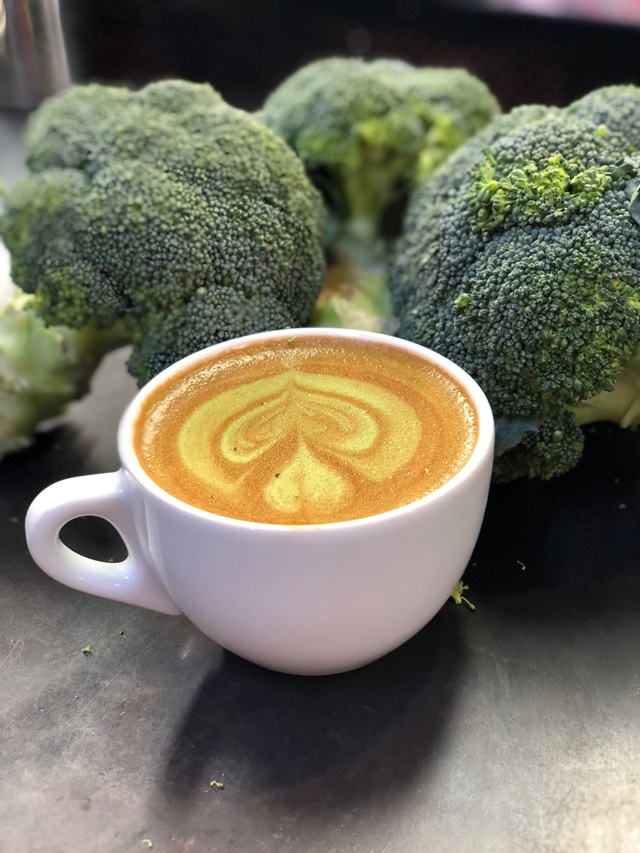 The creators have developed an innovative broccoli powder out of imperfect looking broccoli that would have otherwise been thrown away. There's approximately one serve of broccoli in every two tablespoons of the powder and it's jam packed with fibre, protein and phytochemical.
But while the green caffeine might prove to be incredibly healthy, it's received mixed reviews when trialled at a Melbourne cafe.
Customers at Mornington's Commonfolk cafe, which is known to focus on sustainability and aiming to create a zero-waste existence, were the first to taste the Broccoli Latte and according to the CSIRO not everyone was into it.
But luckily, for those who don't wish to combine their coffee and vegetables, the CSIRO has suggested that people add the powder to things like smoothies, soups, and various forms of baking to get the same health benefits.
"Research shows the average Australian is still not eating the recommended daily intake of vegetables a day, and options such as broccoli powder will help address this," said Hort Innovation chief executive John Lloyd.
Would you be keen to try a broccoli latte? TBH it makes us go a bit green just thinking about it. But hey, the broccoli powder in general would definitely be a good way to sneak veggies into your fussy kid's meal!