First halloumi fries, now this.
Tucked away among Aldi's laundry and gardening Special Buys… is something you never knew you needed but now suddenly do.
It looks like a toastie maker, but this thing makes fricken churros.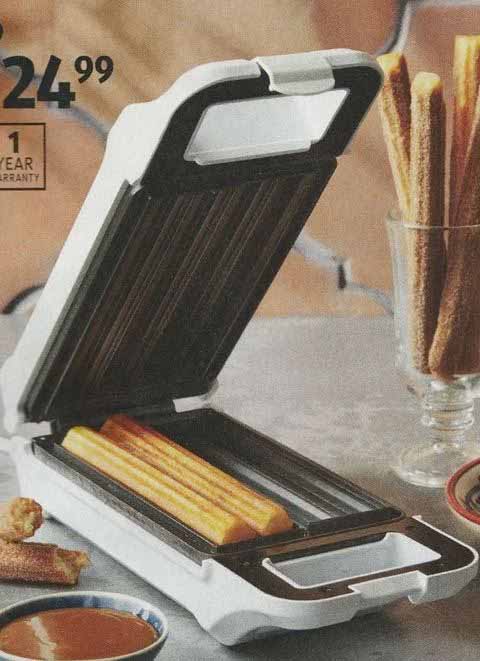 And because it's a press and not a deep fryer, think of the health benefits. Right?
For just $24.99, you'll be pumping out your bodyweight in delicious Spanish doughnuts… smothered in cinnamon and sugar and melted chocolate.
They'll be on sale from March 2.
Missed The Christian O'Connell Show? Catch up by clicking play below and join us from 6AM every weekday!