For a mere twenty bucks, ALDI has just introduced what we have to say is one of their best Special Buys yet and the PERFECT Summer accessory that every wineo needs in their life.
Dropping in the discount supermarkets during their next Special Buy release on Saturday December 22, and just in time for Christmas, this item is a tote bag that's also a wine cooler and doubles as a secret wine dispenser!
Which yep, means you can literally sneak your wine in ANYWHERE without anyone knowing, and keep it cool in the process.
The way that it works is that the bag has a built-in removable and reusable drink pouch that is secured into the corner of the bag. This is attached to a spout on the outer corner of the bag which is hidden discretely behind a flap.
It's not only practical for wine lovers but as a bag in general! It has plenty of room inside the main compartment for carrying around any essentials you might need (like, hello, a cheese platter to go with your wine).
What's even better is that the bag is actually quite stylish, coming in either a blue and white striped pattern or in a navy colour with a black trim.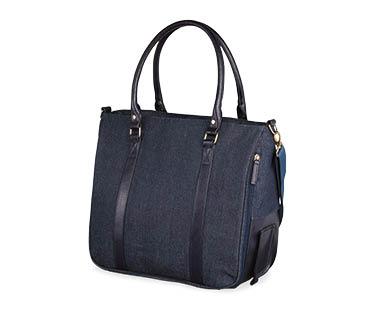 ALDI has literally outdone themselves with this one! And at just $19.99 it's cheap as chips!
If you're looking for the perfect drop to fill your wine cooler tote up with, why not also splurge on one of ALDI's signature 1.5L bottles of wine? They start at just $19.99.
The special totes drop in stores this Saturday December 22, so run, don't walk, to your nearest ALDI! These are sure to sell like hot cakes!
MOre: aldi selling super cheap dyson vacuum cleaners
Missed The Christian O'Connell Show? Catch up by clicking play below and join us from 6AM every weekday!