For a while now Australia has felt a little bit overlooked by the good people at ALDI.
While the discount supermarket provides us with tons of cool products and money-saving deals, there was one product in particular that was offered in other country's for a long time that Australian's wanted DESPERATELY!
Well Aussies, today we have some incredible news to share with you (and your stomach). Following their popularity in the UK, ALDI Australia are now selling… HALLOUMI FRIES!!
The news came after one ALDI customer noticed the delicious snack sitting in the frozen section of their local store.
A photo was shared on the group, Aldi Loves Australia, and since then people have been going crazy trying to find them in their own stores.
The lightly crumbed Halloumi Fries were advertised for just five bucks, making them even more attractive to bargain buyers across the country.
Following a bit of research though, the group seemed to work out that the treats were only currently available in Queensland, Victoria and Western Australia. But we're hoping that after new spreads, ALDI will share the fries around nationwide!
Aldi halloumi fries 💜💜💜

— Martin (@martih68) January 29, 2019
found halloumi fries in aldi and bought a sausage dog salt shaker, so would say that today has been pretty good

— tilde (@tildeandersen) January 3, 2019
Will pay good money to anyone who can bring me some Aldi halloumi fries right now 👀

— Caroline Greenwood (@FromCaroline) February 10, 2019
But not to worry Halloumi lovers, if you can't wait until then, we've also heard word that Coles are also selling their own version of the warm treat with a crispy coating and gooey centre.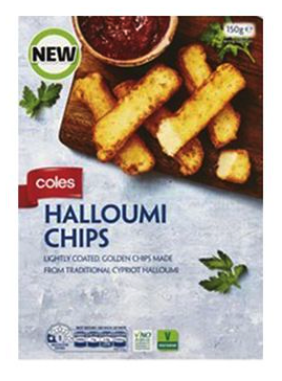 Preparing our bodies for the cheese coma that's likely to come after we feast on these bad boys!
Missed The Christian O'Connell Show? Catch up by clicking play below and join us from 6AM every weekday!