As if we needed yet another reason to head into the CBD… alcoholic milkshakes are actually a thing you can buy!
Consider this a community service announcement! Who knew dessert could get even better?!
These amazing drinks are available from the Trunk Diner, located close to the edge of the CBD on Exhibition Street.
Check out these wicked flavours…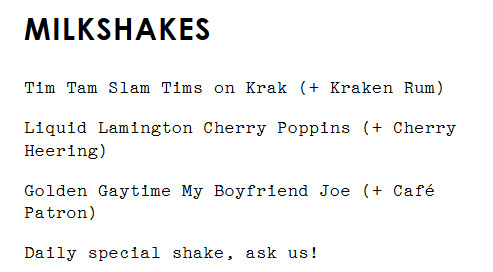 Be still my beating heart!
Missed The Christian O'Connell Show? Catch up by clicking play below and join us from 6AM every weekday!