Move Over Mariah! There's a new Christmas song rising on the Charts.
Carlton Dry has released a Christmas song just in time for the silly season!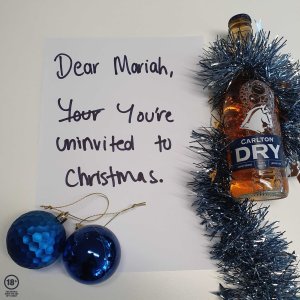 The song is a play on the iconic Christmas Classic 'It's The Most Wonderful Time Of The Year', swapping out the iconic title with the phrase "It's The Most Wonderful Time For A Beer".
The new twist on the old classic is filled with hilarious verses;
"There'll be last minute shopping,
"With no sign of stopping
"It's really hard to give a …
"It's the most wonderful time for a beer!"
Check out the full song below:
Want to win $10,000 this Christmas? Head here for your chance to win!
Drink Responsibly