A bride has been left fuming after she allegedly received a shocking cake for a wedding.
Her friend Annette took to Facebook to name and shame the cake-maker. According to Annette the bride and the cake-maker agreed on a price of $300 for a cake that looked like this:
"Fast forward to 6:00 pm the night before the wedding and imagine that you are the bride eagerly awaiting your wedding cake being delivered," Annette says.
"The cake is delivered in two separate boxes. One for the cake and one for the cupcakes and the cake-baker takes off so fast that no one has a chance to open the boxes before she's gone.
"The bride opens the box with the cupcakes and they were okay-ish, and then opens the box with the cake and the other photos show what she received. One of the bird's heads falls off immediately (and proceeds to fall off two more times after that)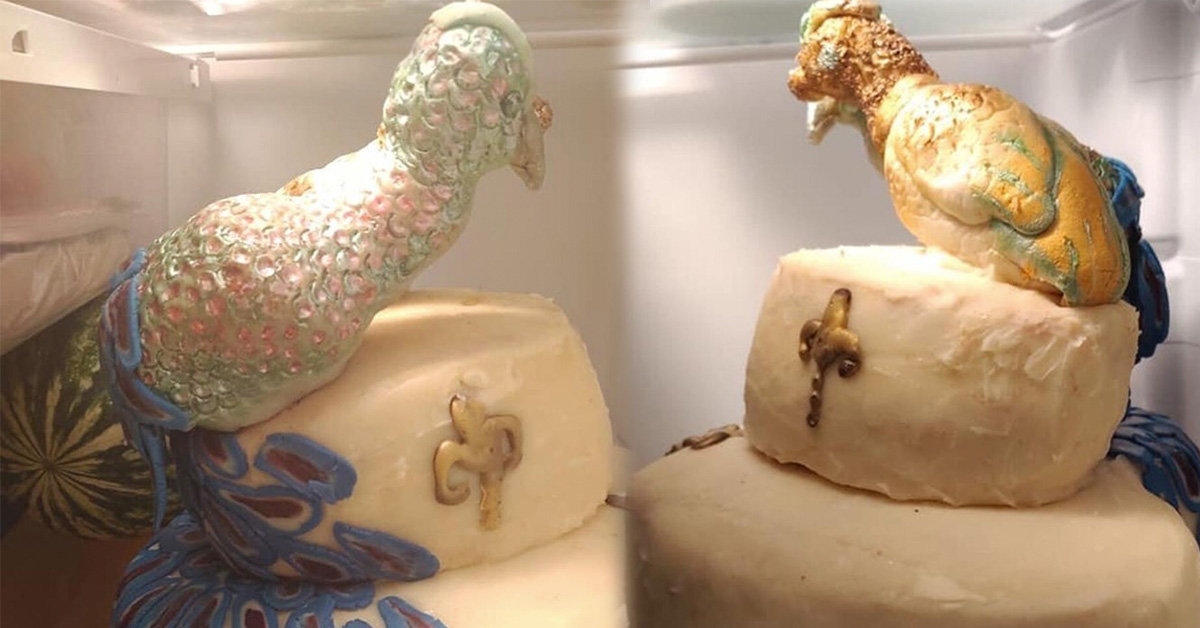 "There's NOTHING supporting the 'birds' and the cake was already sinking so bad from their weight when it was delivered and it continued to sink worse overnight until the next morning, the day of the wedding, the birds were almost sitting on the bottom layer," says Annette. "No doily or anything covering the piece of cardboard on the bottom."
"So, on the morning of her wedding, the bride was going from store to store trying to find a cake that would be suitable to use for her wedding."
"The baker refuses to refund any of the money for the cake because she "put a lot of time into making it and had to buy tips to decorate it". Unbelievable, right?"
Missed The Christian O'Connell Show? Catch up by clicking play below and join us from 6AM every weekday!