An Aussie mum has taken to Facebook to reveal her amazing cleaning hack that cost just $11 from Bunnings.
Sharing her story, Ellie says she has spent two years trying to remove some weird residue on the bottom of her toilet.
However, she took the advice of her friends and bought 'Scalex' from Bunnings and.. it worked!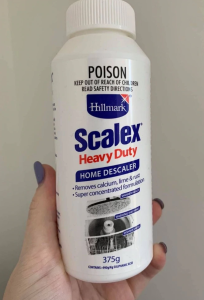 She said "I can't believe what has happened. I have been trying to get this gone for 2 years!
"I was even attacking it with a screwdriver and mallet!
"Obviously it's quite disgusting but so satisfying ha ha."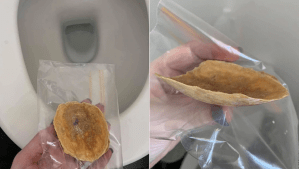 Ellie's discovery comes after a group of mums revealed the hack, that even takes away the need for scrubbing.
Scalex – a heavy-duty home descaler by Hillmark – is available for around $11 from the hardware superstore.
All you have to do is pour it in the toilet bowl, leaving it overnight and use a toilet brush to move it around, once it's flushed, the toilet is clean.
Missed The Christian O'Connell Show? Catch up by clicking play below and join us from 6AM every weekday!