An eagle-eyed Aldi shopper has spotted a hilarious fail in an Elmo toy that was featured in a Special Buys sale.
In the popular Aldi Mums Facebook group, Leanne posted an image of the toy which had been made with its eyes at the back of its head.
"Well this is a fail… how did this go unnoticed by the workers?!" Leanne wrote along with the photo.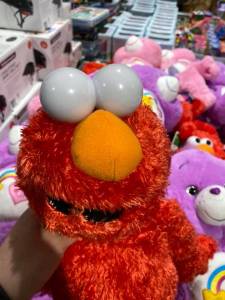 Just like Elmo, Facebook users also had a chuckle at the image.
"This is so good, they had one job! Made my day," one user said.
"Nightmare on Elmo Street!" joked another.