A YouTuber has shared footage of the moment his wife fell off a cliff in Hawaii earlier this week.
Shonduras and his wife Jenny McBride have

opened up about the incident in a recent video, tearfully discussing the moment she slipped on something and rolled down the slope.

However, the pair have been slammed online for being 'melodramatic' to get more clicks.

The video opens with a disclaimer, reading: "WARNING: The following may contain elements not suitable for some audiences. Parental and viewer discretion is advised."

The footage shows Jenny suddenly slipping and tumbling, rolling down a slope before dropping to a beach below during a hike with Shonduras and their daughter Adley.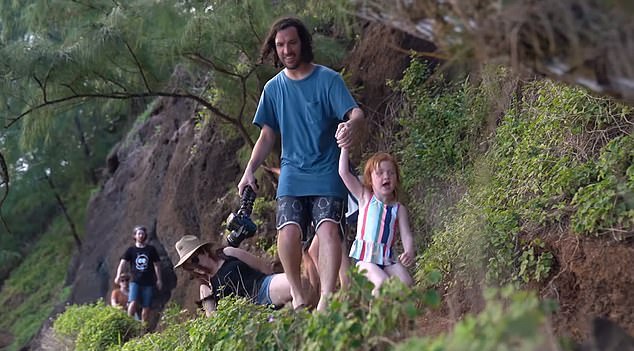 "Jenny, Jenny! Oh my gosh!" Shonduras screams, running to the beach.
"Don't move my arm, don't move my arm!" she replies, before telling him she's okay.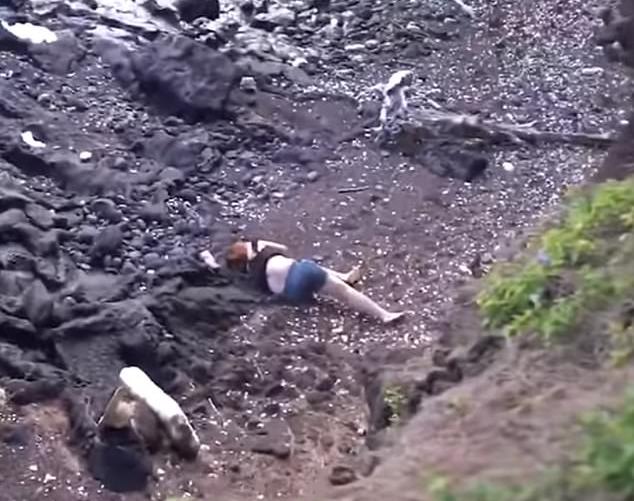 Jenny is then seen sitting on the beach in the footage as the camera reveals her scrapes and bruises while she hugs her daughter.
After resting for a bit, Jenny was able to finish the rest of the hike with her family, Shonduras said in the caption of the video.
Shondruas posted a 20-minute video titled 'JENNY FELL OFF A CLIFF… scary moment for our family' recounting the fall, which he refers to as "one of the craziest videos we've put on this channel".
The video sees Jenny crying, saying: "It sure changes your perspective. Even the littlest things shouldn't bother you 'cause you never know, life could change in a split second".
"There's no time to be negative or anything," she and Shonduras then say together.
The video spends an extended amount of time showing Shonduras, Jenny, and their friends watching footage of the fall over and over and reacting to it.
The video has since been slammed by many on social media, claiming the YouTube family was dramatising the fall in an attempt to get more clicks.