An entire community is looking for the young child who wrote this heartbreaking Christmas letter to their Father.
Stewart McColl, discovered the letter in a field on Monday in Dunfermline, and published it on social media saying "This was just too sad to ignore. I've never done anything like this before but it's a really tragic story so it would be great to do something to help this person who is having such a tough time."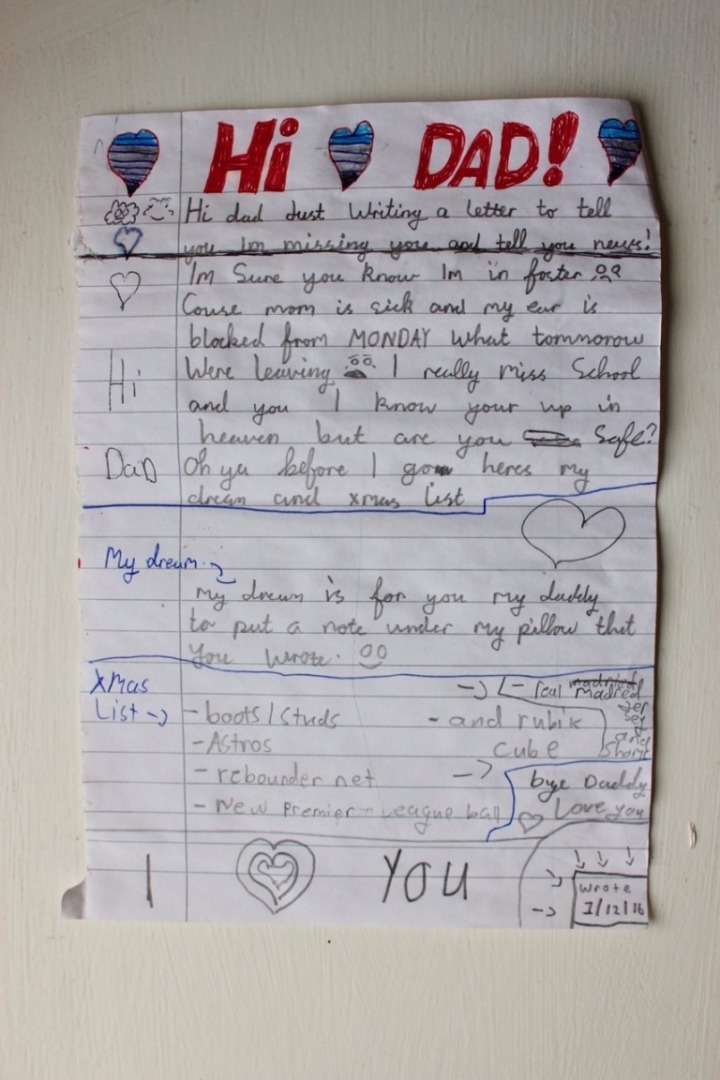 The letter reads in full:
Hi dad, just writing you a letter to tell you I'm missing you and tell you news! I'm sure you know I'm in foster care cause mom is sick and my ear is blocked from Monday. Tomorrow we're leaving. I really miss school and you. I know are up in heaven but are you safe? Oh ya before I go here's my dream and xmas list.
My dream is for you my daddy to put under my pillow that you wrote.
My xmas list: boots/studs, Astros, rebounder net, new Premier League ball, Real Madrid kit
Bye daddy I love you.
Stewart is on a mission to help the child get their dream presents for Christmas. After he posted a photo of the letter on Facebook, the young child's message has touched many.
"Everyone's getting involved and we've already had people wanting to donate to get these gifts."
"But we just need to find this child first! They seem to really like football that's for sure!"
"It really is the dream to find the person who wrote this note. It's quite a unique story so hopefully someone knows something."
Anyone who thinks they might know who the child is can email editorial@dunfermlinepress.co.uk.
TRENDING NOW: WE LOOK BACK AT 2016 IN REVIEW
Missed The Christian O'Connell Show? Catch up by clicking play below and join us from 6AM every weekday!