It's a tale of boy meets girl.
One spring day, a wild rabbit was minding its own business when something caught its eye.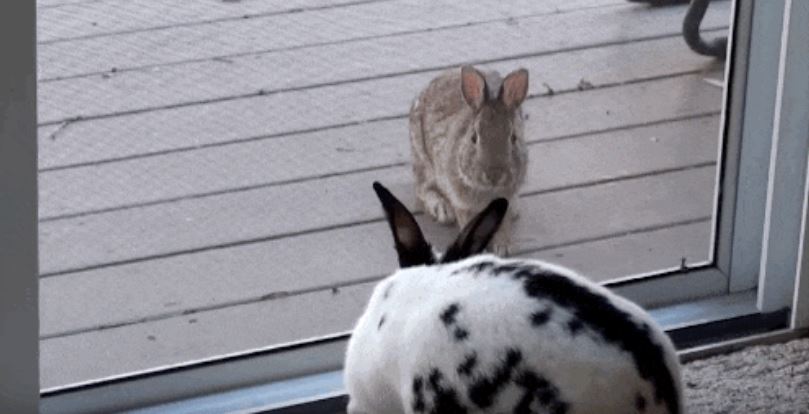 That something was Pep, a domestic bunny which was soaking up the warm weather from inside her owner's home.
The wild rabbit was immediately smitten with Pep, and approached with caution.
But, as a tragic love story would have it, a simple fly wire screen was all that prevented their world's colliding.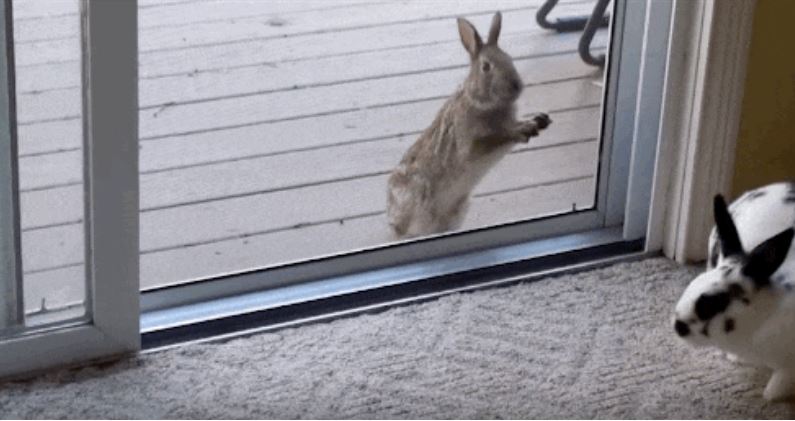 The wild rabbit was bold and determined, while Pep seemed like she was playing hard to get.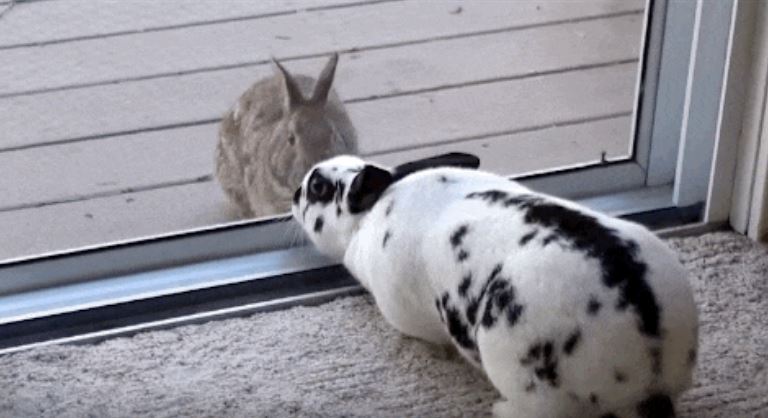 All the would-be lovers could do was nuzzle through the screen before Pep left the wild rabbit hanging, which is probably just as well.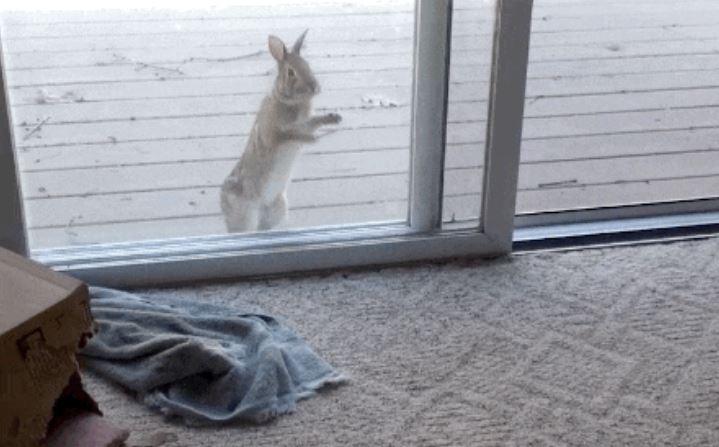 The Dodo