Image: Getty
We all know that bad boy Johnny Depp loves to get inked up!
The actor even once said:
"My body is a journal in a way. It's like what sailors used to do, where every tattoo meant something, a specific time in your life when you make a mark on yourself, whether you do it yourself with a knife or with a professional tattoo artist."
And that 'body journal' of his includes a few alterations when it comes to immortalizing the women in his life.
Famously Depp had the tattoo 'Winona Forever' altered to say 'Wino Forever' when he broke up with his movie star fiancee Winona Ryder back in the 90's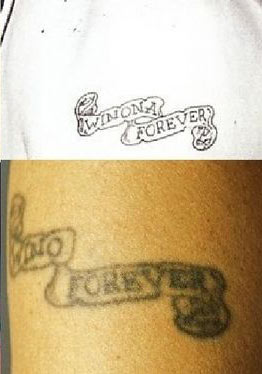 Image: fanpop.com
Now it appears that the tattoo he dedicated to his wife Amber Heard has also been changed.
Depp had his nickname for Heard 'SLIM' inked across the knuckles on his right hand when they married.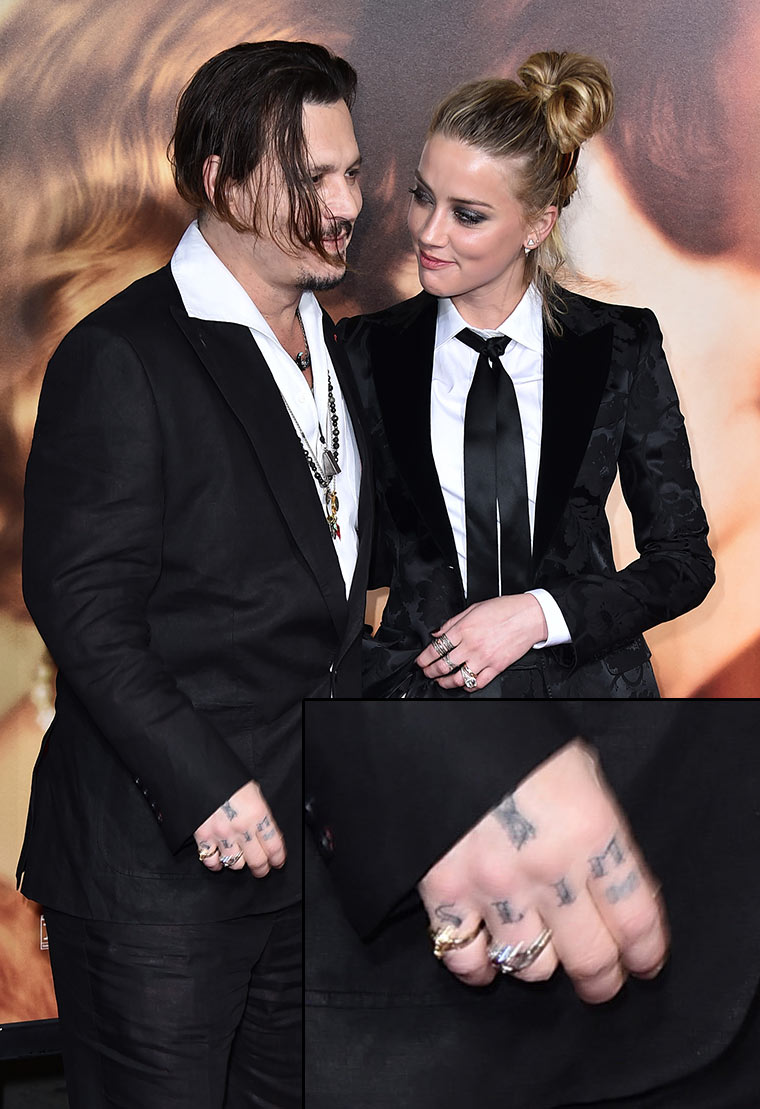 Image: Getty
….but not anymore…Depp has allegedly had the word 'SLIM' altered to….'SCUM'
Nice.
Maybe Depp should just stick to getting a tee shirt with his next major squeeze's face on the front instead?
Missed The Christian O'Connell Show? Catch up by clicking play below and join us from 6AM every weekday!