At 60 Bruce Springsteen concerts, Graham Atkinson considers himself a mere pup.
He knows people who have been to more than 400.
These are Springsteen's super fans. And right now, they're all in Australia.
The weird thing is, you'll only ever see one of these fans camped out at an up-coming concert venue at any one time.
This time, it's Graham.
Since Tuesday, he's been camped out at Perth Arena so no one else has to.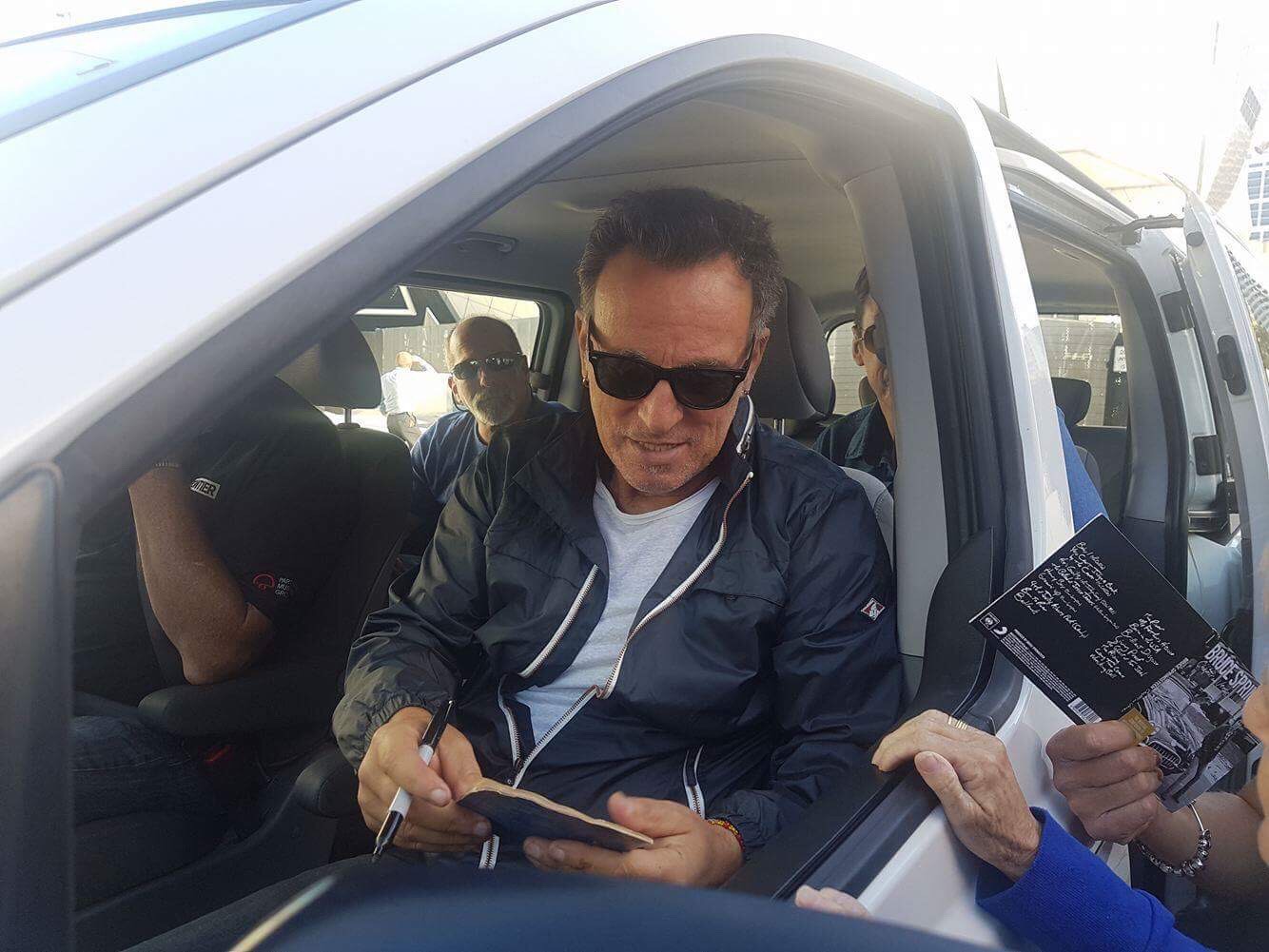 The Boss signs autographs for fans after a rehearsal in Perth on Thursday.
He's well looked after, other super fans supply him with a constant stream of food and coffee (and someone who secretly lets him use the hotel facilities across the road)… but there is a reason why there is only ever one camping out and not hundreds.
"It's unique to Bruce Springsteen, I think," he told 96FM on Friday morning.
It's called Roll Call.
A few days before the concert, the first fan that arrives at the venue is the one who starts the line.
Graham arrived at Perth Arena from Queensland on Tuesday for the first leg of the Bruce Springsteen and the E Street Band Summer '17 Australia and New Zealand tour with a few belongings, including a tent and yoga mat.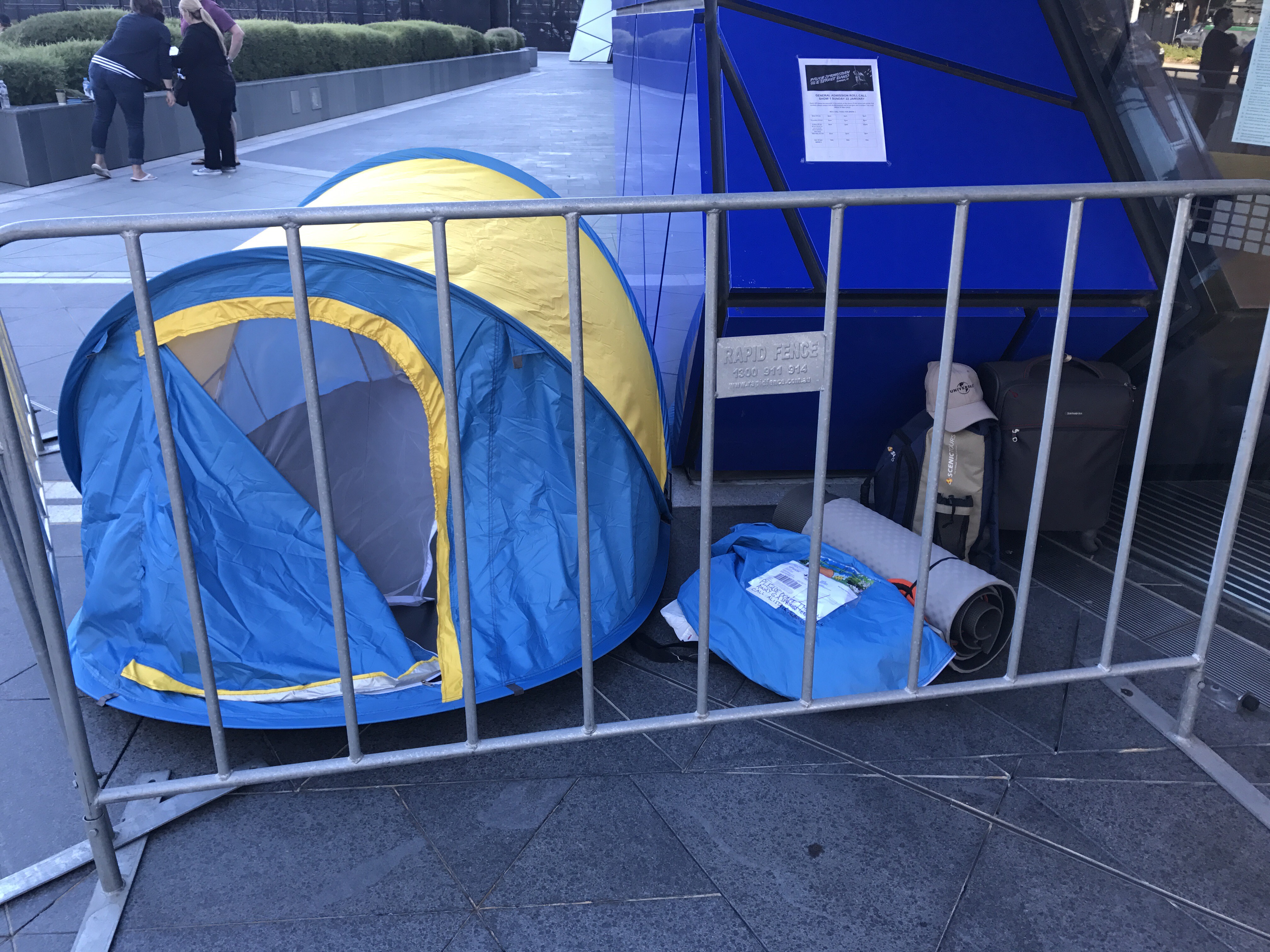 One by one, fans start arriving to secure their 'number' in the line.
"You get a number on your wrist, we keep a note of that and we have regular roll calls, where you just come back and get your name checked off to maintain your place in the line," Mr Atkinson said.
"By the time the show starts, we get let in in the order that we originally arrived… it's really fair."
However, Graham was sporting a number four on his wrist.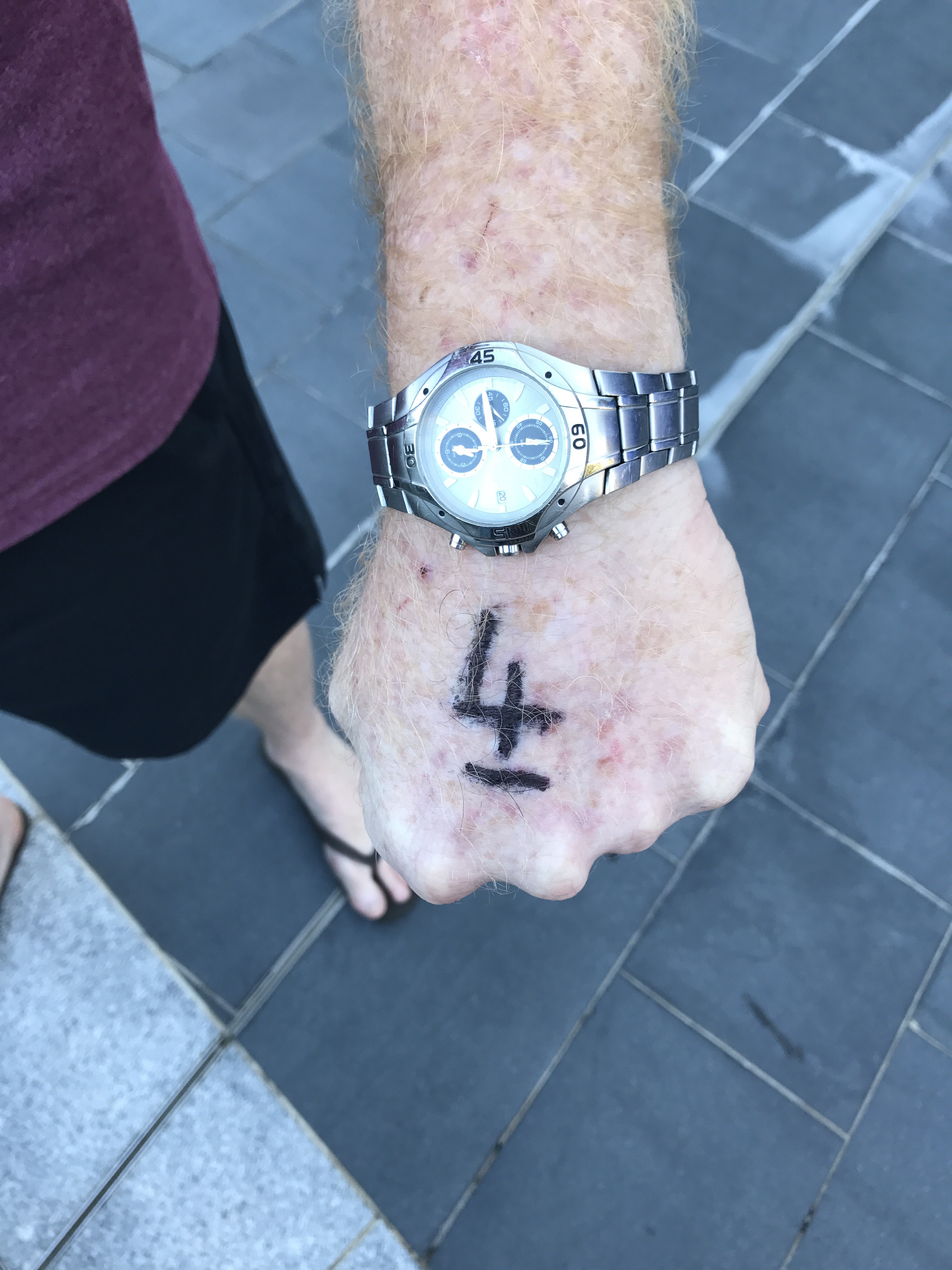 "It's a fairness thing," he said.
"I've been number one before and, you know, you don't take that spot all the time, you share it around."
This time, one of Perth's biggest Springsteen fans, Vel Holland, snagged number one (the pic is a bit further down). If you went to the last Springsteen concert in Perth, she was the one who was picked from the audience to play Courtney Cox's part in Dancing In The Dark.
The thing about roll call is that, to maintain your place in the line, you have to check in multiple times a day.
"We have to make it somewhat difficult, otherwise it would be too easy. So you have to make them come back several times a day to keep it fair," Graham said.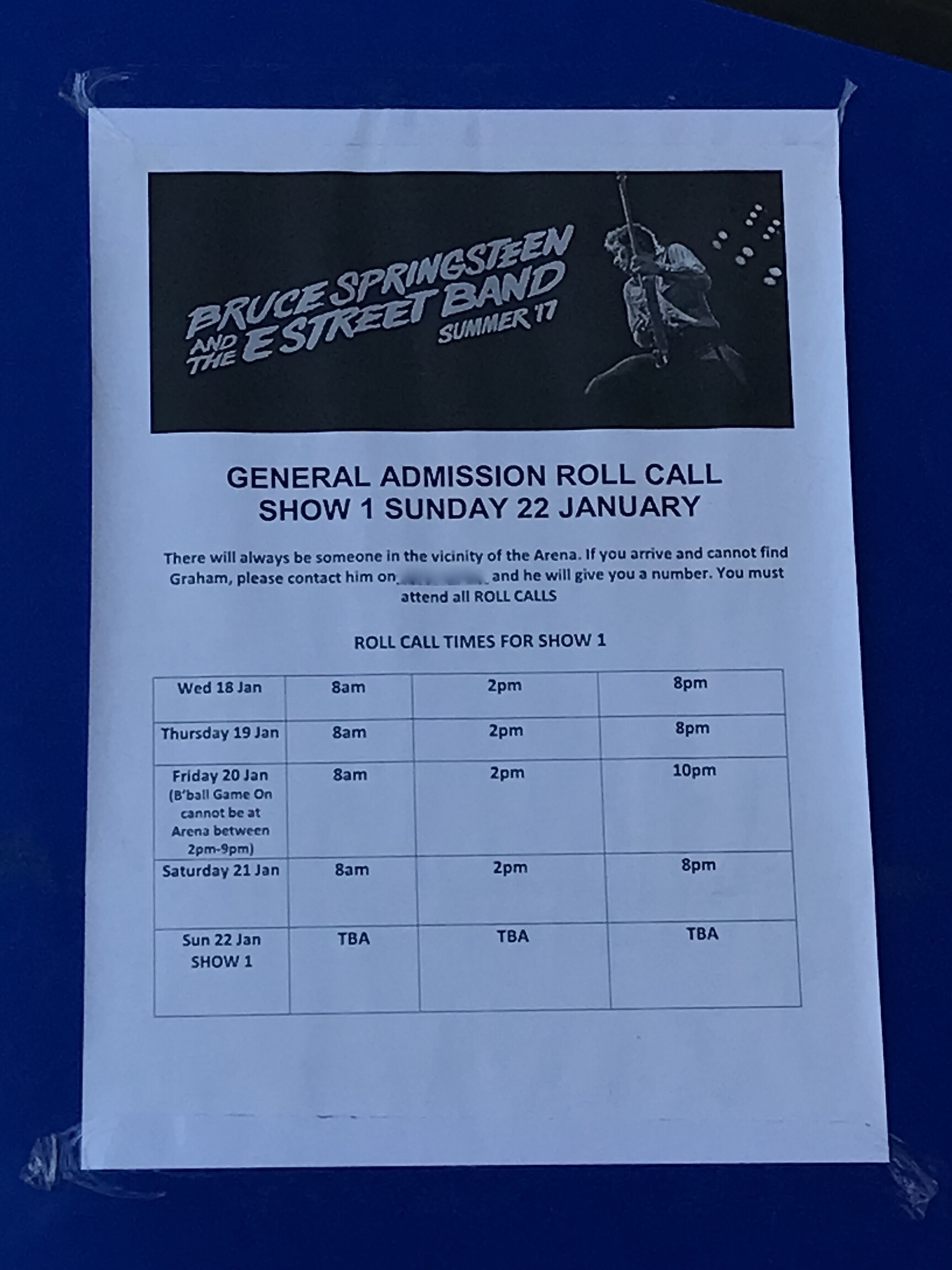 "If you miss one of those roll calls, your name gets taken off the list."
The thing is, if you were going to your first Springsteen concert, you probably wouldn't know there was a thing such as roll call.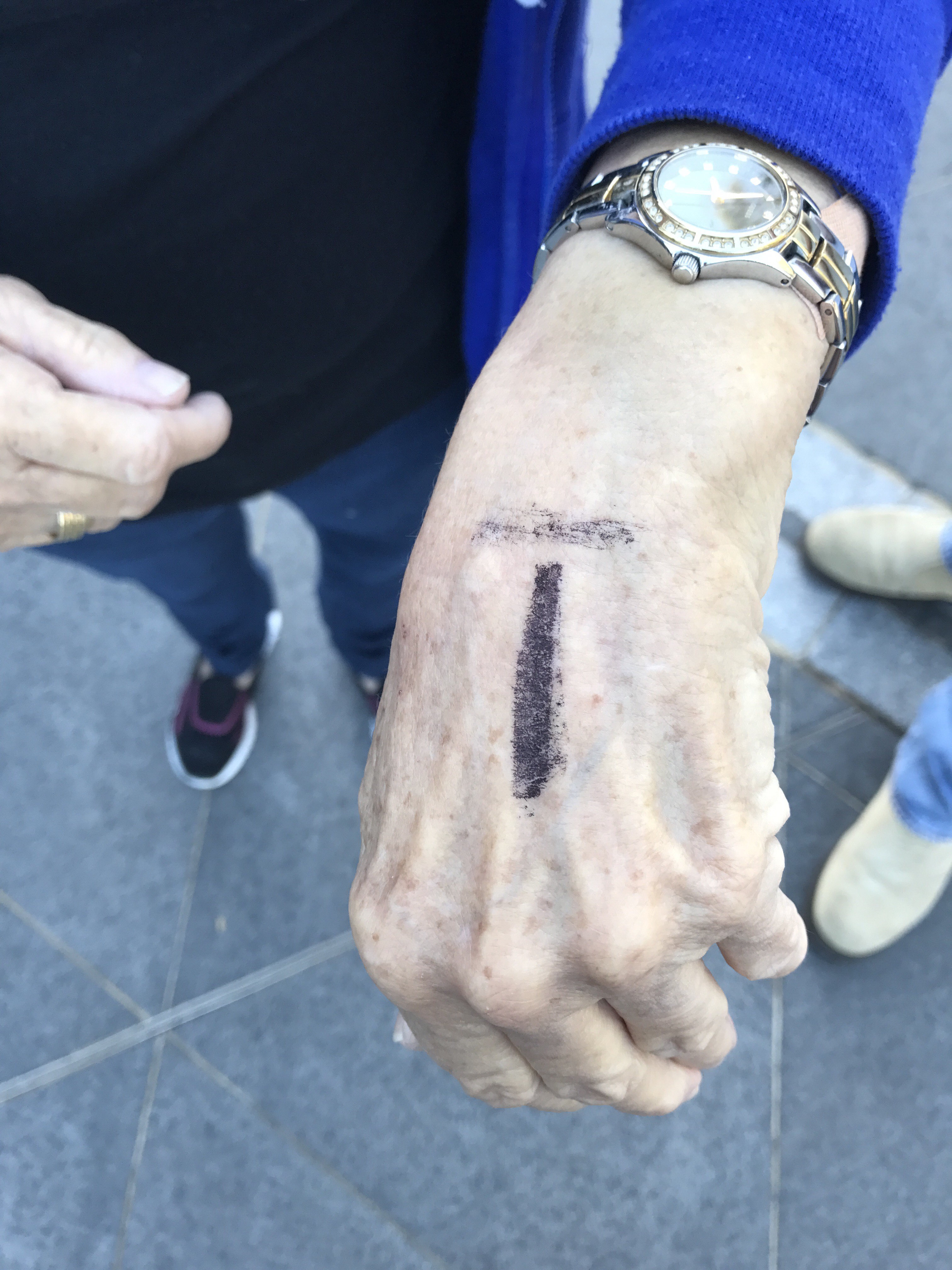 "But if you turned up at the concert and you saw people lined up with numbers on their hands, if you asked, any Springsteen fan will tell you to come and get your number. You'll still be closer to him than you could ever imagine."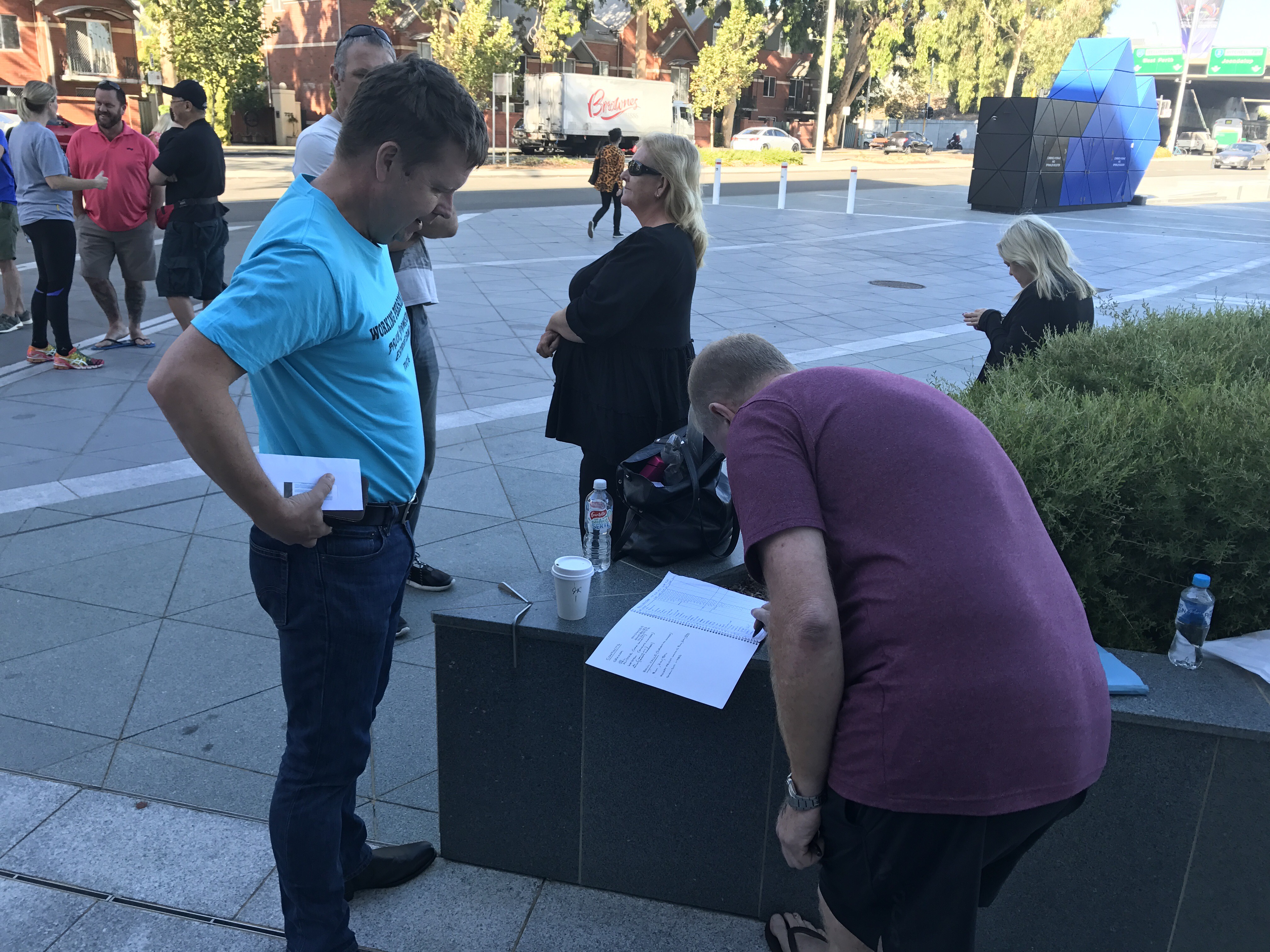 All I could think of was what these people did for a living to not just be able to show up for roll call three times a day for almost a week but to follow The Boss around the world, seeing multiple concerts.
Graham is currently on long service leave but said he would usually take annual leave and make a lot of sacrifices to save cash, by staying with friends or camping out to "make it happen".
Graham has done the full Springsteen tour of Australia and New Zealand every time it's come around. He spoke so earnestly of Springsteen's concerts, how you never get the same show twice and how the set list is different every night. His devotion is almost visceral.
His advice to those heading to one of Springsteen's gigs is, surprisingly, not roll call but to make sure you don't forget to bring a handwritten sign.
"A cardboard sign with your request on it… Bruce will play it."
The first show kicks off at Perth Arena on Sunday, January 22.
Missed The Christian O'Connell Show? Catch up by clicking play below and join us from 6AM every weekday!