Foxtel and Channel 10 have announced one new household will join Gogglebox this month.
Brother and sister Tim & Leanne are said to be two peas in a pod, who blog, eat and drink together.
The pair are of Malaysian heritage, with Tim being born in Penang before he moved to Melbourne when he was 9, two years later, Leanne was born.
Family is incredibly important to both of them and since Tim came out, Leanne has been a huge support mechanism for him and a big advocate for LGBTQI rights
10 say the 11 year age gap doesn't stop the pair from being equally as loud and assertive as each other.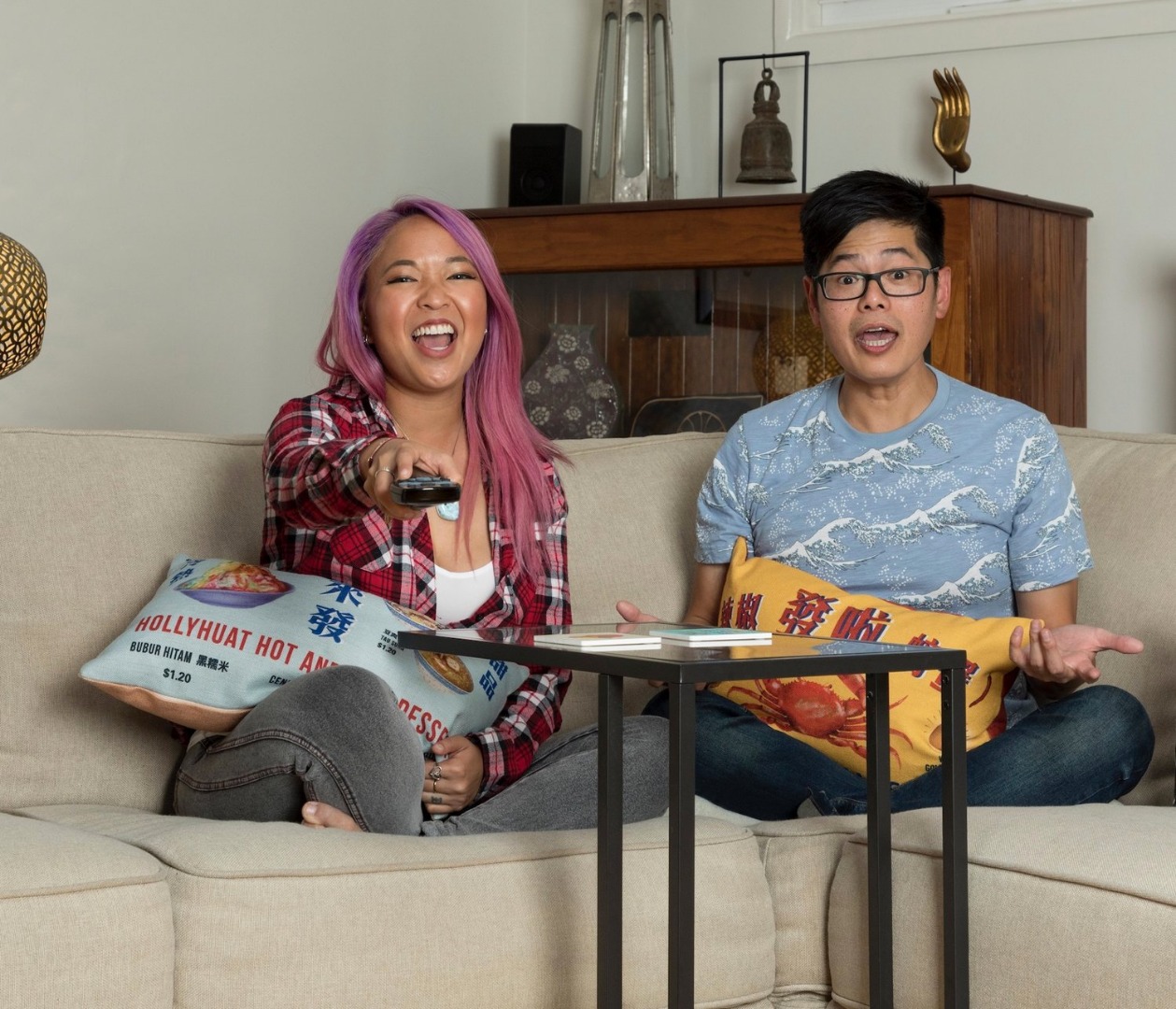 Tim and Leanne will join returning cast including bubbly Greek best friends Anastasia and Faye; happily married couple Lee and Keith; the adorable and sports-crazy Jackson Family; the fun-loving and cricket-mad Delpechitra Family; best mates Adam and Symon; dealers in Indigenous Art Mick and Di; the close-knit Dalton Family; married couple Matty and Sarah Marie and their friend Jad; and the three generations of women in the Silbery Family.
Angie & Yvie and Tom & Wayne quit the show last year.
Season 9 premieres on Foxtel's Lifestyle Channel on Wednesday, February 6 at 7.30pm. The episode will then air on Thursday, 7 February at 8:30pm on the 10 and WIN Networks
Missed The Christian O'Connell Show? Catch up by clicking play below and join us from 6AM every weekday!