If there is anyone who is going to lay down the law around here, it's going to be Judge Judy.
For 25 years, Judy Sheindlin has been dishing out some of the greatest quotes of our time. As well as solving domestic issues, she was throwing shade left, right and centre.
She's the queen of sass and you all know it.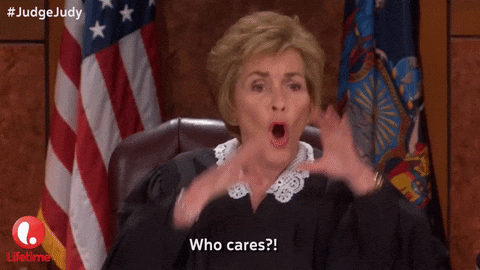 Sadly, all things must come to an end and unfortunately, after 25 years, this iconic series is no longer after television network CBS pulled the plug.
During an appearance on The Ellen Show, Sheindlin said the reason was that the network wanted to utilise the re-runs of the series.
Whilst it is truly the end of an era, it won't be the last time we see Sheinlin on our screens – her new program Judy Justice is on the way! There aren't a lot of details, though we assume it will have similar themes to Judge Judy.
Long live the Queen of television law!
Missed The Christian O'Connell Show? Catch up by clicking play below and join us from 6AM every weekday!