"It burns!"
If you're one of those people who doesn't have much success in the kitchen, this video is for you!
After being sent a recipe by her family for Christmas, this journo from Global News Calgary decided to bring it in for everyone else to taste…
Live on air.
Of course, it did come with the disclaimer that things went a little wrong.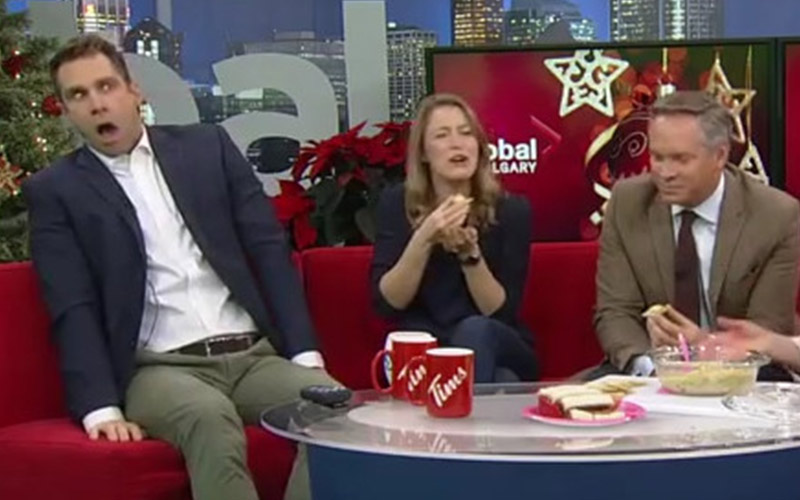 Not sure we would have been as quick to taste test this one… although it does make for great TV!