A small girl in Townsville has become the face of the flood disaster in North Queensland after a weather report she recorded "for my black mob here" started going viral.
In the video, Kaitlyn (KK) Georgetown is talking to the camera in front of a flooded river in her home town of Townsville.
Her future career in front of a camera seems assured as she confidently – and with plenty of sass – warns her audience about the influx of crocodiles and snakes in the area.
"As you can see, there's a big flood. And see, there's crocodiles, snakes and see my Auntie just saw a big snake before," she says.
"Ain't nobody got time for that!"
Fellow Townsville resident and youth worker/comedian Ian Zaro copped it from her next after he posted a video to his Facebook doing a rain dance.
"And Ian Zaro, you better stop doing those rain dances, I tell ya, that's what's making all the rain, look what you did, look, look, look!"
It has amassed close to one million views in less than 24hrs since being picked up by 7 News.
The reaction to her video has caught her family by surprise, The Facebook account 'KK WAYzz' has been created to share more of her videos.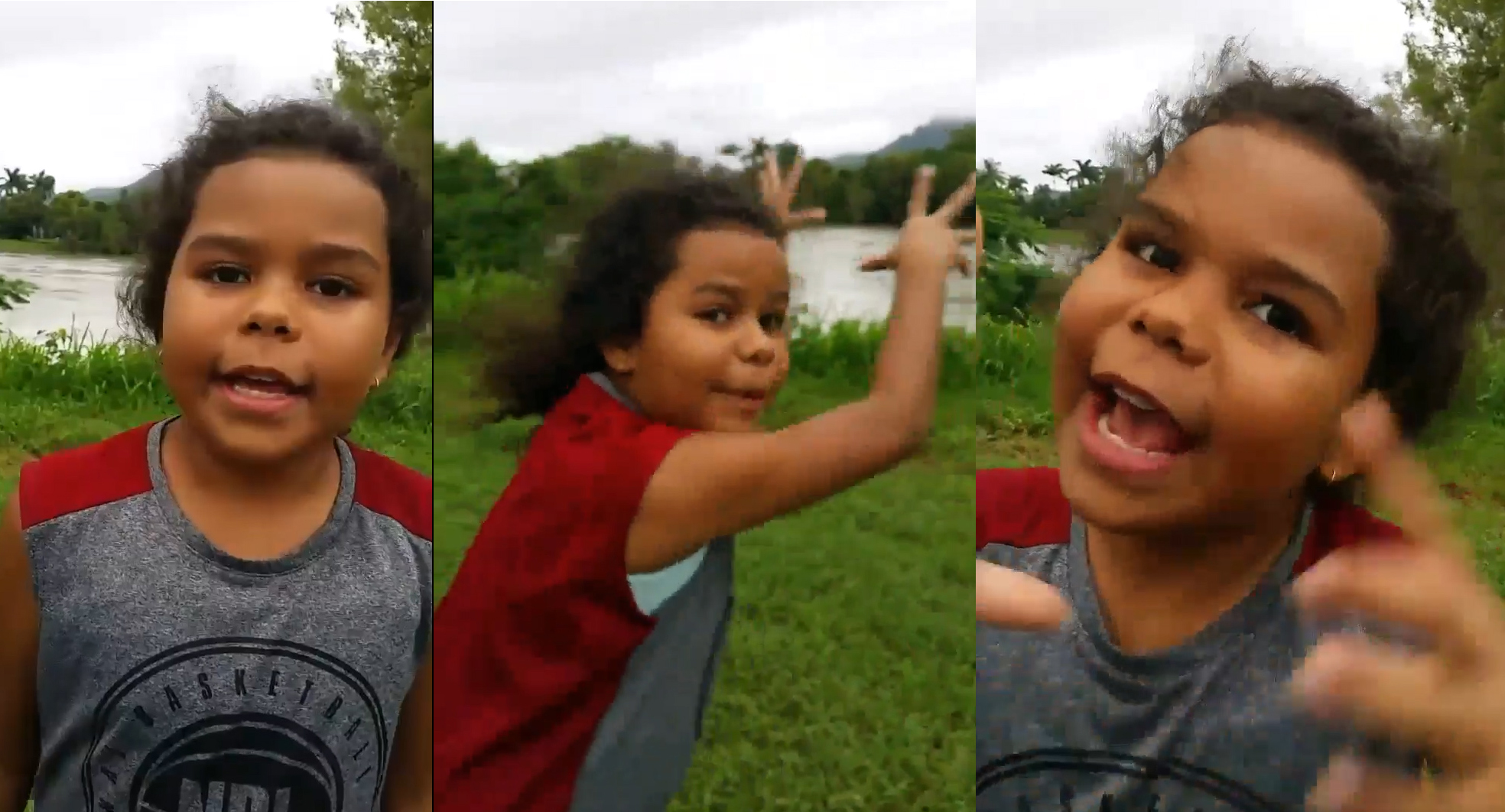 The post says Kaitlyn is feeling 'deadly'.
"KK would like to give a big thank you to everyone who loved her video! We honestly didn't think it would get so much attention as this is her everyday humour!"
There was also a strong and heartfelt message about how to handle anyone who reacts negatively to the video.
"When I post the video of Kaitlyn, it was just for a laugh between family and friends. So when it went viral, I expected people to make negative/racial comments, etc. Its normal, nothing new in this nation. But as a mother of two daughters, I raise them in a good Christian home and I teach my girls to love their enemies. So please, I ask all of our family and friends, dont react to the negative comments. Those kind of people are always trying to steal everything good we have, but times are changing for us.! Let them say what they want to say and rise above the hatred. If you know who you belong to, you are unbreakable..!"