When Tom Cruise arrived at yesterday's BAFTA Awards, I know I gasped a little.
The normally ridiculously handsome man looked nothing like his former self, fuelling rumours that his 'frozen' features were a result of a lot surgery.
The 53-year-old was the main talking point on Twitter during the awards, but it was more about his appearance than it was his being a surprise presenter for Best Film.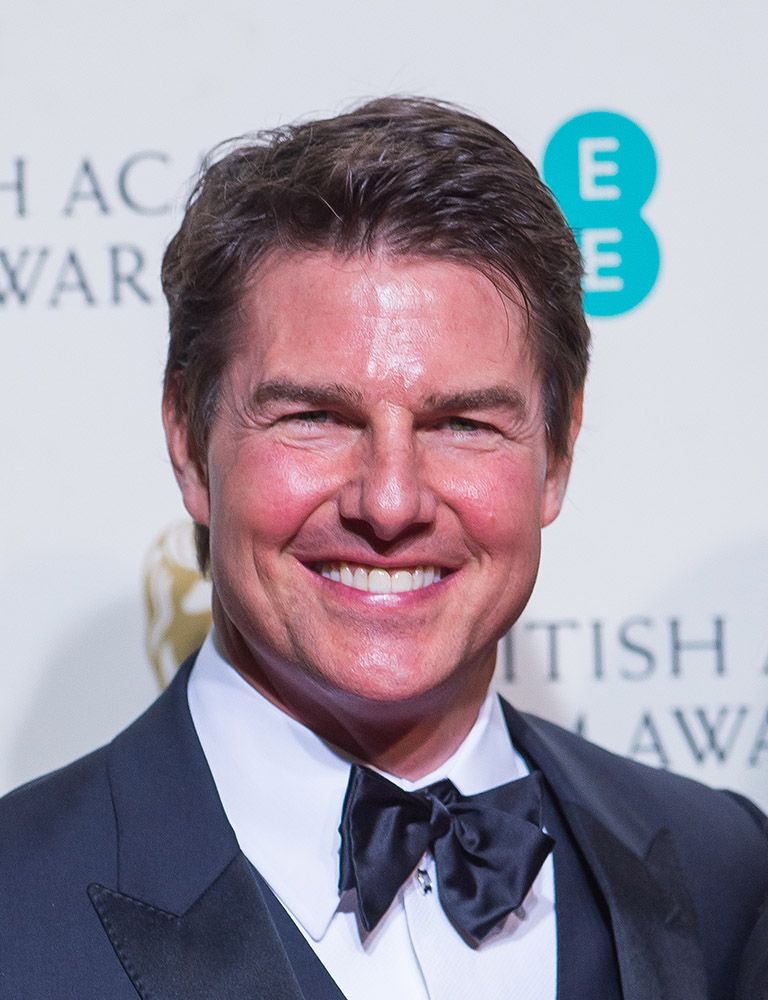 Many on social media thought Cruise's face looked 'frozen' and 'inflated', with many speculating if he had Botox in his remarkably smooth forehead.
Looks like Tom Cruise has just been on a Mission Impossible type mission to steal all the world's botox supply for his face #EEBAFTAs

— Matt Sheriff (@H9Sheriff) February 14, 2016
Some have even remarked that they believe he's wearing a facial prosthetic. Leading the queries were Ruth Davidson, Leader of the Scottish Conservative and Unionist Party, who tweeted: 'Tom Cruise's face.
At least #tomcruise can always resort to ripping off his face @TomCruise #MissionImpossible pic.twitter.com/46Vpuflnxp

— avshalom halutz (@avshalomhalutz) February 15, 2016
I don't know what he's doing to it, but he's beginning to look like a late-90s era Sandi Toksvig. #EEBAFTAs.'
@officialmaz @_DAGOSPIA_ Pimp my face! #tomcruise #Botox

— Nicola Rizzuti (@aleteia76) February 15, 2016
Tom Cruises face though!! #EEBAFTAs #tomcruise

— Tom Avery (@Tom_Avry) February 14, 2016
My goodness. Tom Cruise looks like his whole face has been stung by a million bees #BAFTA

— Bad Idea Bear (@thebad_ideabear) February 14, 2016
Source: Daily Mail
Missed The Christian O'Connell Show? Catch up by clicking play below and join us from 6AM every weekday!