They make up only two per cent of the world's population, but this weekend redheads will celebrate their natural or coloured ginger locks at a festival just for them.
In Highwood, Chicago, redheads everywhere will celebrate at the inaugural Redhead Days Chicago festival.
The original Redhead Days event began in Breda, Holland back in 2007.
The creator of the Chicago event, Jim Stoecker – who is also a redhead – stumbled across the European festival while on holiday.
"In 2012, I was on a bicycle ride across Europe and chanced across the 5th Annual Redhead Days in Breda, where we set the record for most redheads in one place with 1,255.
"Since then, they've continued setting records, and I've continued dreaming of bringing this great experience to my City of Highwood, Illinois."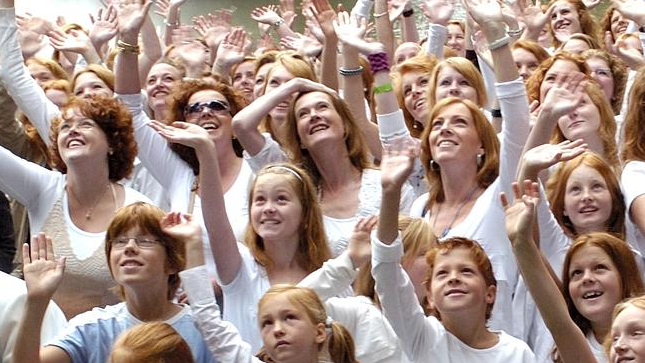 Although redheads are often ridiculed for hair colour, Stoecker said Highwood is the perfect place to host it because of the friendly atmosphere.
"Everyone here is proud to be in Highwood.
"Redhead Days celebrates that same sense of pride," he told Patch.com
This festival is the first of its kind to be hosted in America, and Stoecker hopes that it will continue to grow.
He said on their Facebook page that there is "no distance too far to experience the love, kinship and immediate bond that all redheads share with one another."
At the festival "registered redheads" can participate in a record-breaking photo, their only requirement is to wear a blue shirt to "enhance their red hair in the picture."
Missed The Christian O'Connell Show? Catch up by clicking play below and join us from 6AM every weekday!