We're not sure if this cat is cute or scary!
Monkey is a rescue cat with Dracula teeth, and yes, they are real.
His owner Nicole Rienzie was driving home with her mum when they nearly hit a black kitten.
When they got out, they found Monkey who was malnourished, covered in bugs and dirt, and with a giant eye infection that he could barely see.
"At first I tried to find him a home but I realized how much our meeting was divine alignment. I needed him just as much," Rienze told LoveMeow.
Soon after she adopted Monkey, his teeth started growing, and she realized the cat was starting to look like a feline vampire.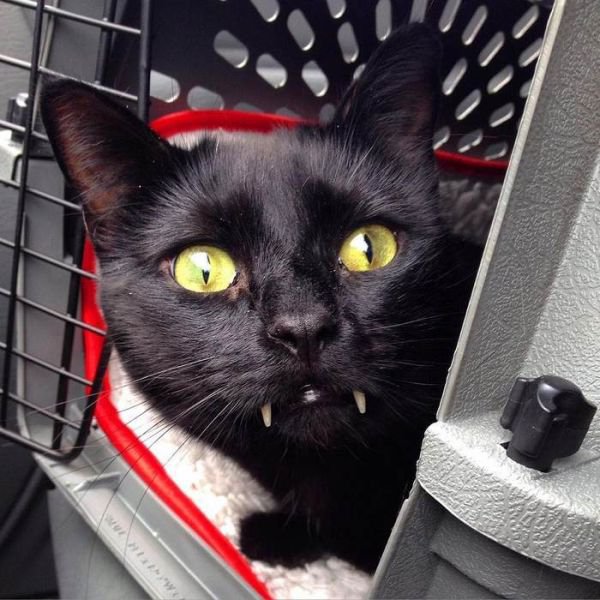 Rienze took Monkey to the vet who told her he would be fine.
While fangs this long for cats are rare, it does happen.
Rienzie said:
"When people look at pictures, a lot of the time they think they're fake"
"I've had people say they're Photoshopped. But they're not – they're just his teeth. They're always very surprised, wondering why they're like that."
You can see more of Monk and his best mate Bean on their Instagram account
Bored Panda
Missed The Christian O'Connell Show? Catch up by clicking play below and join us from 6AM every weekday!