There aren't many video shops around anymore, let alone ones that still stock VHS tapes.
However, a brand-new video shop is about to open its doors in LA.
The thing is, we hope you like the 1996 romantic comedy Jerry Maguire.
Like really like it.
For years now, Everything is Terrible has been on the down-low, quietly accumulating the world's largest collection of Jerry Maguire movies, specifically on VHS.
They have collected roughly 14,000 "Jerrys" for The Jerry Maguire Store.
WTF.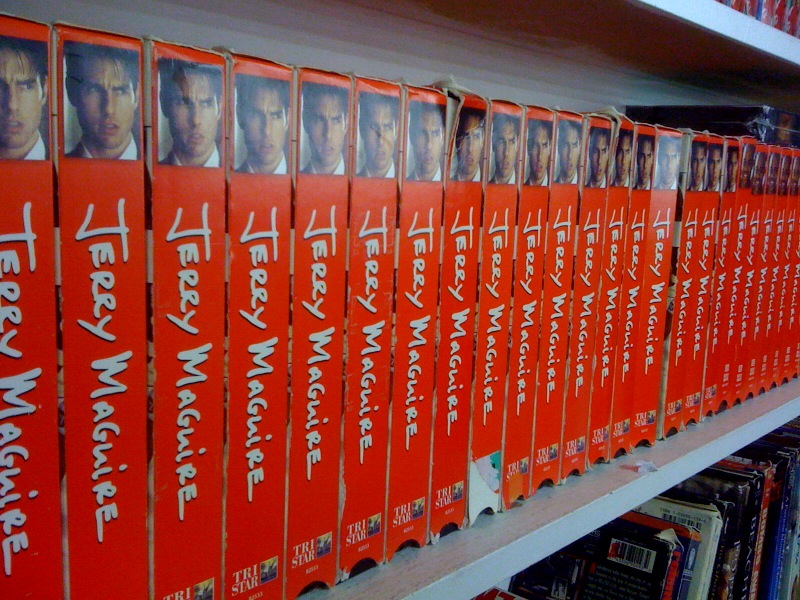 From January 13 to 29, The Jerry Maguire Store will be "a perfect re-creation of a video rental store circa 1996, but instead of carrying thousands of porn quadrilogies and action movie knockoffs, this store will carry only Jerry Maguire on VHS," the press release states.
And there is a point to this absurdity. But it's just as absurd. Money raised during the store's opening will be used to build a "permanent, enormous Jerry Maguire pyramid in the desert".
Need proof it's not April 1? Check out their video…
– with Consequence of Sound
Missed The Christian O'Connell Show? Catch up by clicking play below and join us from 6AM every weekday!