One part of going to school in Australia that was always a big deal was what you ate in the playground at lunchtime.
If you were sick of your mum making Vegemite sandwiches every day, and you couldn't convince your best friend to swap lunches, then you could always get a treat from the school tuck shop!
You would only need a few loose coins from the bottom of your school bag to place a lunch order and have it delivered to your class, or you could go straight to one of the mothers volunteering their time to work at the canteen and order direct.
And now, thousands of Aussies are reliving this rite of passage after a school canteen menu from the Berala school in NSW was posted on the Auburn-Lidcombe Heritage, History & Memories Facebook page.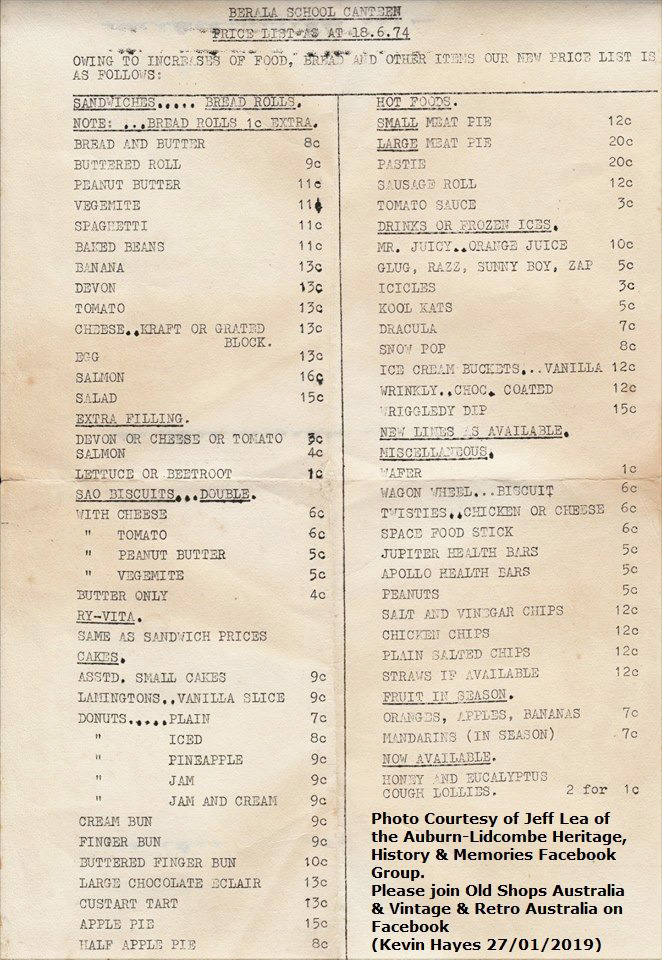 And what we got served at school back in 1974 is a LOT different to today!
There were a heap more sweet items on offer for kids including doughnuts, cakes, finger buns, custard tarts, chocolate eclairs, Wagon Wheels and doughnuts.
And how cheap was everything???
A large meat pie only cost 20 cents, a sausage roll was 12 cents, a Vegemite sandwich was just 11 cents and if you only wanted butter and bread it was just 8 cents.
Plain chips were 12 cents, an icy pole was 3 cents and an orange juice would set you back just 10 cents.
What did YOU love to buy from the school tuck shop back in the day?
Missed The Christian O'Connell Show? Catch up by clicking play below and join us from 6AM every weekday!