Richard McDeid had tried everything to soothe his son Mason.
The little boy would cry constantly due to a severe form of cerebral palsy and nothing his dad did would work to calm him down.
He had previously played New Age and classical music to Mason, who couldn't walk or speak, but it was all pretty useless.
Then one day, out of frustration, he put on something that he liked: Metallica.
Not only did Mason stop crying, he fell asleep.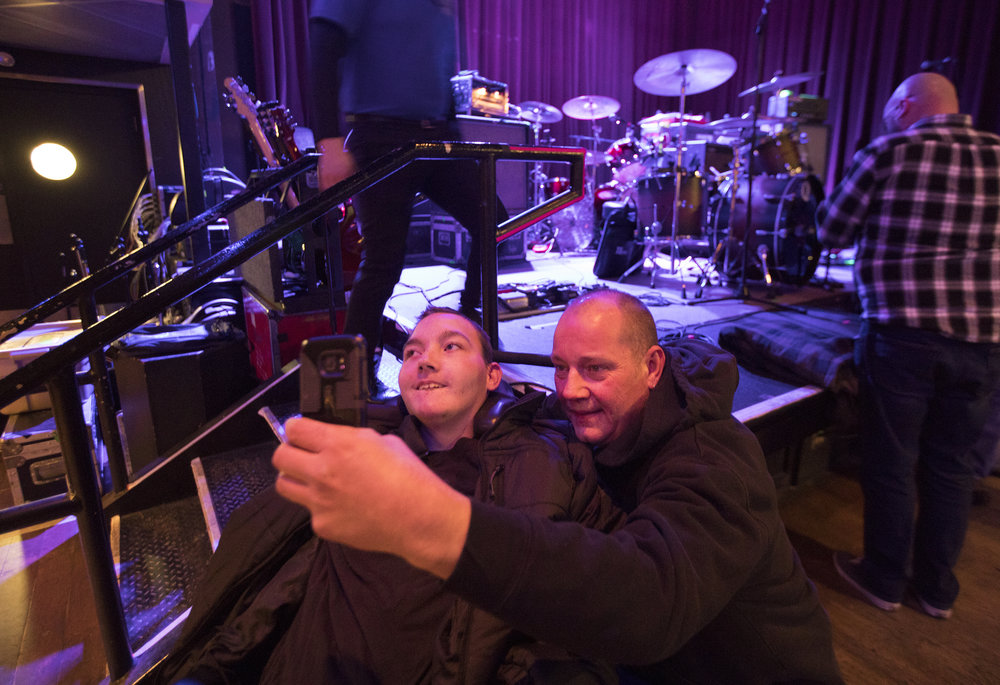 As Mason grew up, he and his dad would go to concerts together. Like, lots of them. One year they saw a couple hundred bands perform.
Then his dad had a seriously epic idea.
That in 2016, the father-and-son pair would see 500 bands.
They travelled across the country to see as many bands as possible, including Iron Maiden, Helmet, Metallica and Slipknot.
"We're definitely rock guys," Richard McDeid said.
Logistically, their quest had its challenges. From discovering their hotel room having only one bed to some venues having better facilities and access than others.
At the end of 2016, they hadn't quite hit their target, but at 450 performances, they were pretty damn close.
This year, the stakes have been raised to include the wider world, and Mason and his dad are headed to a large music festival in Europe.
"We don't know how we'll get there," Richard McDeid said.
"But we're going to make it happen."
Star Tribune
Missed The Christian O'Connell Show? Catch up by clicking play below and join us from 6AM every weekday!