Taite Radley won Ali's Oetjen's heart last night, but the story behind it isn't quite as romantic as we thought.
A shocking text exchange between The Bachelorette's winner, Taite Radley, and his former flame, Geordie Shore's Dee Nguyen, has been leaked.
Taite and Dee Nguyen first met after getting matched on the dating show, First Dates, but went their separate ways shortly after.
It appears they remained friends after a series of texts were leaked to Daily Mail Australia of the two chatting about reality show fame.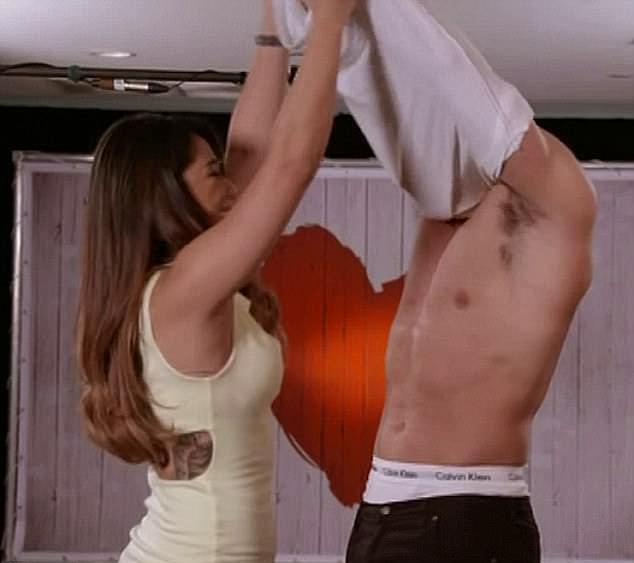 Shortly after Nguyen was cast in MTV's Geordie Shore, Taite reportedly asked her for help in getting back on reality television.
"I have been looking online, I would love to apply for a few other [shows]," he wrote.
It wasn't until Dee mentioned The Bachelor franchise that Taite responded with, "Haha I went to apply for that too hahaha how funny would that be."
The Geordie Shore star then insisted the 28-year-old Bachelor apply for the show, with Taite concluding that he "looked at the application the other day."
In a 2014 Facebook status, Taite mocked former Bachelor, Blake Garvey, for not getting past 'first base' yet, suggesting he "give them all the flick."
In 2015, Taite made it clear that he was keen on pursuing a career in the spotlight, writing: "I give Facebook permission to spread my photos across the internet and make me famous. It's better to be famous than a nobody.

We wonder what Taite would have said if he saw his future self giving the Bachelorette a commitment ring. Was he looking for love or fame? We're yet to find out.
Missed The Christian O'Connell Show? Catch up by clicking play below and join us from 6AM every weekday!