Talk about a shock of hair!
This cool little dude's 'do is the talk of the town – and, naturally the internet – after a hilarious clip of his mum blow-drying his mane surfaced on YouTube.
It's probably worth pointing out here that the bub, little Junior Cox-Noon, is only eight weeks old.
Junior's mum Chelsea told The Mirror that she basically can't leave the house without at least one person commenting on the sheer amount of hair on her baby's head.
And, even though everyone has told her it's only a matter of time until it falls out, it doesn't seem to be going anywhere fast.
"There's none in the cot, none in his little chair or the pram, it's literally just growing and it grows out not down so it sticks up," the presumably proud mum said.
"I definitely don't want to cut it, I want to see how long it actually does grow out.
"I don't know where his hair has come from it's like a big ball of candy floss."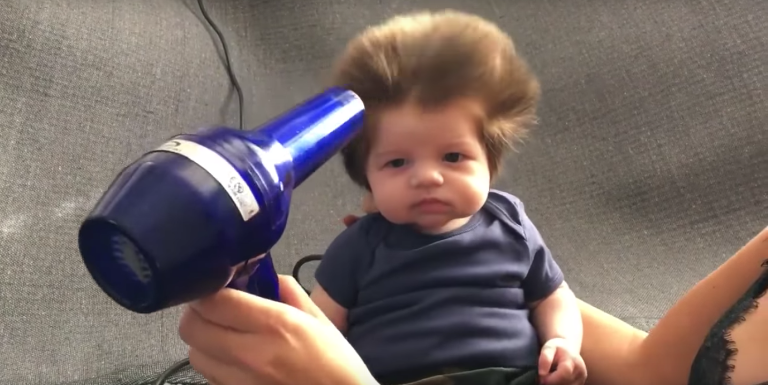 Even doctors are astounded by Junior's impressive 'fro and, understandably, bub's already earned himself the nickname Bear.
Could this kid get any cooler?
Check out the video above for a giggle – and then maybe buy stocks in hair care products.
Looks like Junior's going to need a LOT of them.
Missed The Christian O'Connell Show? Catch up by clicking play below and join us from 6AM every weekday!